Zulu Name Generator
Use this Zulu Name Generator to find countless random Zulu names for your next gaming adventure, story or any other kind of project. Enjoy!
Discover more random names
Show more
Show less
What is the importance of names in Zulu culture?
Zulu culture is rich in tradition and the importance of names cannot be overemphasized. Names play a very significant role in Zulu culture and are given at birth or sometimes when someone acquires a new title or position within the community. A name is not simply an identifier, but also a symbol of respect and honor. In fact, many ceremonies and events in Zulu culture are named after ancestors or other important figures. The choice of a name reflects the child's future status within the community and can set them apart from their peers.
A history of Zulu culture
The Zulu are a South African ethnic group. The true origin of the Zulu people has been somewhat shrouded in mystery, despite the fact that countless generations of faithful stewards have fostered the Zulu's connection to the land. Both archaeological and linguistic evidence indicate that the Xhosa language, which is spoken in the Zimbabwean and Zambian regions today, has a common ancestor. The Mughal Empire's expansion into the region in the early 18th century is when the first written records of the Zulu appear. The leader of the 11 tribes, Monarch Shaka kaSenzangakhona, is frequently regarded as the founder of the Zulu nation and is believed to have brought the tribes together under a banner of strength. The creation of weapons like the Iklwa spear and buffalo shield is credited to Shaka, who initiated the region's widespread militarization. The Zulu people took control in 1816 and quickly developed their own culture and way of life. The philosophy of shared values known as "Ubuntu," which places an emphasis on community, kindness, and mutual respect, served as the foundation for the Zulu culture. One of the most important aspects of Zulu culture is the warm hospitality and welcoming spirit that the Zulu are known for. The Zulu were well-known for their skilled craftsmanship, particularly their proficiency in iron smelting and pottery. Iron became an important resource for securing independence and preserving tribal boundaries. The well-designed structures that belonged to the Zulu kingdom were a symbol of a powerful and unified power. The Zulu nation ruled until 1879, when the British won the Anglo-Zulu War and successfully overthrew the kingdom. Waves of Zulu immigrants dispersed from their original homelands following the British conquest of the Zulu nation and spread throughout South Africa. The Zulu have flourished as an ethnic group and managed to preserve many aspects of their original culture, despite the fact that they are no longer an independent nation. The Zulu continue to thrive within their tightly knit communities and remain a significant part of South African history and culture. The Zulu's vivacious spirit and strong morals guarantee that aspects of their culture will be preserved for future generations. The Zulu have become a significant economic force in South Africa in addition to their cultural significance. Up to one third of South Africa's agricultural output comes from Zulu farmers, whose cattle raising industry continues to be a major contributor to the country's economy. For centuries, the Zulu have been at the center of social and political movements in South Africa due to their strong sense of tradition and culture. Despite the difficulties and struggles that shaped their history, the Zulu people's legacy will always be ingrained in South Africa's soul.
5 questions to help you come up with Zulu names
What is the name of my ancestor's village or town?
What language does my family most commonly speak?
What are the popular Zulu last names in my community?
What Zulu words best express my personality or interests?
What Zulu words best describe the value system of my family?
Can I use the random Zulu names that this tool creates?
Yes you can. The Story Shack claims no copyright on any of these names, but it is of course possible that some of the values this name generator provides are already owned by anyone else, so please make sure to always do your due diligence.
How many ideas can I generate with this Zulu Name Generator?
The Zulu Name Generator can generate thousands of ideas for your project, so feel free to keep clicking and at the end use the handy copy feature to export your Zulu names to a text editor of your choice. Enjoy!
What are good Zulu names?
There's thousands of random Zulu names in this generator. Here are some samples to start:
Examples of Zulu names

| | |
| --- | --- |
| Idea #1 | Nkanyezi |
| Idea #2 | Cela |
| Idea #3 | Nhlahla |
| Idea #4 | Dumisa |
| Idea #5 | Elethu |
| Idea #6 | Unina |
| Idea #7 | Sonto |
| Idea #8 | Njabulo |
| Idea #9 | Sindiswa |
| Idea #10 | Indlovu |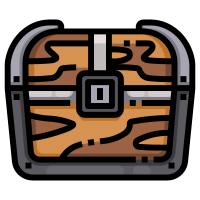 Saved ideas & more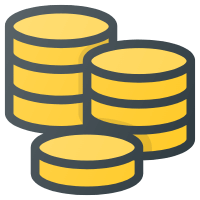 You earned a coin! Spend it to unlock extra features.