Country Name Generator
Use this Country Name Generator to find countless random country names for your next gaming adventure, story or any other kind of project. Enjoy!
Discover more random place names
Show more
Show less
Grab the perfect name for your country with this name generator
Hello fellow world builder! I imagine you're currently sitting in front of a map sketch, drawing mountain ranges, rivers, oceans, landmasses and trying to come up with proper names for all of them. Other sections of this site can help you with most of them, but the country name generator can help you with, you guessed it, name ideas for your countries. There's thousands of options in the tool to help you find the perfect name for each and every nation you create.
How about usage rights?
Always make sure you do your research before using country names found here in commercial works. It's unlikely but possible that you'll stumble upon something that is already owned by another author.
The history of countries
Since ancient times, nations, peoples, and cultures all over the world have been shaped by a fascinating collection of experiences known as history. It is a complicated and ever-evolving tale that is unique to each nation or people. It is full of triumphs and tragedies, empires and revolutions, and a plethora of smaller events that shaped the world we live in today. In order to get a sense of the diverse experiences of their past, we will examine the histories of five distinct nations—the United States of America, China, France, India, and Brazil—in this article. Since the colonies declared their independence from Great Britain in 1776, the United States of America is the youngest of the five featured nations. The United States of America has been a beacon in the fight for human rights and liberty throughout its history. The history of the United States is littered with tales of brave revolutionaries and patriots like Thomas Jefferson, Benjamin Franklin, and George Washington. The Civil War was a lasting symbol of struggle and perseverance as well as possibly the greatest tragedy in American history. China's rapid development in the 19th and 20th centuries was marked by unprecedented economic growth and widespread industry, culminating in the nation's rise to global power following World War II. China's history, which dates back more than 7,000 years, is incredibly long and tumultuous. China has a rich culture that dates back to its earliest dynasties—the Zhou, Qin, Han, Sui, and Tang—and its relationship with the West has not always been favorable. During the Qing Dynasty in the 17th century, China was a powerful and influential state. Since then, China has gone through a number of turbulent events, including the Great Leap Forward in the 1950s, the Cultural Revolution in the 1960s, and the reform and opening up of the economy in the 1980s. China is a major economic superpower today, and the world continues to be fascinated by its distinctive blend of traditional and contemporary culture. Since the Middle Ages, France has played a significant role in European politics and culture. The late 1700s French Revolution, which is still remembered as a symbol of popular revolts against oppressive regimes, laid the groundwork for the French Republic we know today. The modern French nation was established in the 19th century as a result of the rise to power of Napoleon Bonaparte and the spread of nationalism throughout Europe. In addition, France played a significant role in both world wars and joined the European Union as one of its founding members following World War II. With thriving cities like Paris at the center of the global art and fashion scenes, the French Republic is still a cultural and political powerhouse. India, the world's second-largest democracy, has a long and interesting history. Over the course of its history, it has been home to numerous ancient civilizations, including the Indus Valley Civilization and the Maurya Empire in the third century BCE, the vast Mughal Empire in the 16th and 17th centuries, and British rule in India in the 19th and 20th centuries. India gained independence from Britain in 1947 and has since established a vibrant culture, economy, and democracy to become an increasingly influential nation in the international community. Brazil is the largest nation in South America, and its history is intertwined with that of the other countries in Latin America. Brazil was discovered by the Portuguese in the 1500s, and during its colonial era, African slaves were imported to cultivate the country's vast lands. Brazil's economy eventually moved toward industrialism, and in 1888, it became the last country in the Americas to end slavery. Brazil went through a number of authoritarian regimes over the course of the 20th century before returning to democracy in the 1980s. With its diverse population, rich culture, and flourishing economy, Brazil is now a significant and influential nation. Each of these nations has gone through periods of growth, decline, and renewal throughout its history, which has made them what they are today. Each has its own story, but they all have one thing in common: the human story of struggle, progress, and the quest for liberty.
5 questions to help you come up with country names
What type of language is predominantly spoken in the country?
What geographical region is the country located in?
What are the country's closest neighbouring countries?
What is the most popular national sport in the country?
What is the climate of the country?
Can I use the random country names that this tool creates?
Yes you can. The Story Shack claims no copyright on any of these names, but it is of course possible that some of the values this name generator provides are already owned by anyone else, so please make sure to always do your due diligence.
How many ideas can I generate with this Country Name Generator?
The Country Name Generator can generate thousands of ideas for your project, so feel free to keep clicking and at the end use the handy copy feature to export your country names to a text editor of your choice. Enjoy!
What are good country names?
There's thousands of random country names in this generator. Here are some samples to start:
Examples of country names

| | |
| --- | --- |
| Idea #1 | Gle Dral |
| Idea #2 | Pruaz Skain |
| Idea #3 | Tror Clus |
| Idea #4 | Staid Prus |
| Idea #5 | Glaik Snad |
| Idea #6 | Grayz Shain |
| Idea #7 | Swue Thax |
| Idea #8 | Grou Shurg |
| Idea #9 | Scey Trar |
| Idea #10 | Pruoc Flen |
More on country names across the web
Can't get enough of generating country names? Then continue exploring: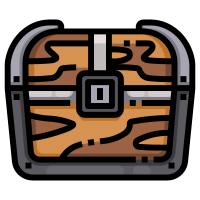 Saved ideas & more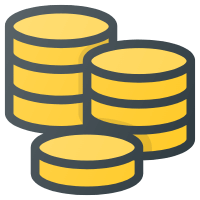 You earned a coin! Spend it to unlock extra features.