German Name Generator
Use this German Name Generator to find countless random German names for your next gaming adventure, story or any other kind of project. Enjoy!
Discover more random names
Show more
Show less
What is the importance of names in German culture?
German names are often seen as extremely important in German culture. People often take great care in picking what name they will give their child, and often feel a strong sense of responsibility when it comes to naming children. There are many different reasons why people consider German names so important. Some believe that the correct name can be a source of strength and protection for a child, while others believe that the right name can bring good luck. No matter why people think that German names are so special, it is clear that they hold a significant place in German culture.
The History of Germany
Germany is a country steeped in history and culture. Founded in the ninth century, it became a major power under Chancellor Otto von Bismarck in the latter half of the 19th century, and was at the heart of Europe during the two world wars of the twentieth century. With a population of over 81 million people, it is one of Europe's largest and most powerful economies. From ancient Celtic and Germanic tribes to a split Germany and reunification, here is an overview of the history of Germany.
Germany takes its name from the Germanic tribes of Germania who settled in the area by the 1st century BC. During the Middle Ages, Germanic tribes from the north and east invaded the area and brought with them their language, culture and law. Christianity was introduced during this period, and Germanic law replaced pre-existing Roman law. By the 9th century, Germany was divided into a number of feudal states, and during the following centuries, the country underwent a period of political development.
In the later part of the 17th century, France's King Louis XIV moved to dominate Europe and introduced the concept of absolute monarchy. This triggered numerous wars in Germany and caused the slow decline of the Holy Roman Empire. In 1806, the empire dissolved and Napoleon Bonaparte became King of the German Confederation, ruling over 39 German states.
In 1871, Germany was unified under Prussian Chancellor Otto von Bismarck, who created the German Empire. The economy rapidly expanded, and Germany became an increasingly influential member of European affairs. Following the end of World War I in 1918, the Weimar Republic was established in Germany, ushering in a period of liberal democracy and economic growth. At the start of World War II in 1939, Germany was annexed by Nazi Germany and was divided into East and West Germany in 1949.
The East German government was heavily influenced by the Soviets, while the West German government adopted a market-oriented economy to drive prosperity. In 1989, East and West Germany peacefully reunified, becoming the Federal Republic of Germany. Since reunification, the country has undergone massive reforms and become widely respected as a centre of culture, enterprise and science.
Today, Germany has one of the strongest economies in Europe and is a major global player in economics, technology, politics and culture. It is the home of various religions and secular ideologies, and remains an important leader in the European Union. From the Germanic tribes of the past to the powerhouse of Europe today, Germany has a long and fascinating history of innovation and change.
Can I use the random German names that this tool creates?
Yes you can. The Story Shack claims no copyright on any of these names, but it is of course possible that some of the values this name generator provides are already owned by anyone else, so please make sure to always do your due diligence.
How many ideas can I generate with this German Name Generator?
The German Name Generator can generate thousands of ideas for your project, so feel free to keep clicking and at the end use the handy copy feature to export your German names to a text editor of your choice. Enjoy!
What are good German names?
There's thousands of random German names in this generator. Here are some samples to start:
Examples of German names

| | |
| --- | --- |
| Idea #1 | Altman Gebhard |
| Idea #2 | Wilmer Langreck |
| Idea #3 | Johann Dennler |
| Idea #4 | Audric Rymer |
| Idea #5 | Kort Goede |
| Idea #6 | Gisilberhta Huhn |
| Idea #7 | Alyda Nuss |
| Idea #8 | Odiana Fokken |
| Idea #9 | Marleena Kimmich |
| Idea #10 | Katharina Zweber |
More on German names across the web
Can't get enough of generating German names? Then continue exploring: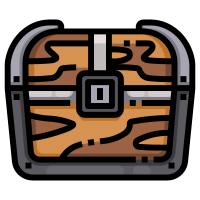 Saved ideas & more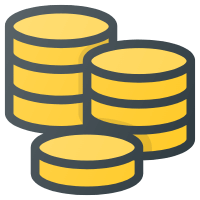 You earned a coin! Spend it to unlock extra features.