French Name Generator
Use this French Name Generator to find countless random French names for your next gaming adventure, story or any other kind of project. Enjoy!
Discover more random names
Show more
Show less
What is the importance of names in French culture?
Many French people are proud of their unique French names. These names have a long and illustrious history in France and are often associated with prestigious or successful families. There is something special about having a unique name that is not common in the world. In fact, many French people believe that having a French name is one of the key elements to being part of the French culture.
There are many reasons why people choose French names. The first reason is because they want to be different from everyone else.
The Storied History of France
A continental powerhouse, the history of France stands out as one of the most rich and diverse of any European nation. From early settlements and invasions to political revolutions and complex world wars, a voyage through French history reveals moments of great accomplishment as well as tribulations that still shape the nation today.
Records of settlementdate back to around 600 B.C., most likely by the Gauls,who were a Celtic people. During the Middle Ages (1000-1300s), their presence grew as independent kingdoms were formed. With France's emergence as an independent state in the 9th century, over the next several hundred years the country saw the rise of strong kings and the expansion of their realms. In the 15th century, the Hundred Years War (1337-1453) created serious land changes; many in France's favor. During this same time, the powers of the French monarchy grew and the Church became intertwined with the state.
Several centuries later, in 1789, France experienced one of the most important moments in its history: the French Revolution. During this tumultuous period, which started with the storming of the Bastille and ended in 1799, the country rid itself of the monarchy and the old aristocratic power. This yielded a new republic in which "Liberty, Equality and Fraternity" became the new order. In addition, a new constitution and declaration of rights were put in place.
In the 1800s, Napoleon Bonaparte rose to power, ultimately becoming Emperor. During this period, the nation engaged in a number of different wars as it attempted to expand its influence abroad. In 1871 a civil war broke out between those in favor of a republic and those in favor of a monarchy, which eventually led to a new form of government, the French Third Republic.
World War I severely affected France's economy and its population. Fighting on their own soil and in other parts of Europe, friction between the French and Germans was further exacerbated when Germany broke the Treaty of Versailles, leading to the invasion of France in World War II. In 1941, the country fell to German occupation, and it remained occupied until the end of the war in 1945.
The post-war period saw France taking on the role of a major participant in the rebuilding and reconstruction of the European region. As part of this, the countries of Germany, France and several other European countries, joined forces in the cooperation agreement known as the European Union. This provided France with a major platform for international politics and economic policies, something which continues to this day.
In the decades since WWII, France has become a leader in international relations, including through the United Nations, and is widely viewed as one of the most important countries in Europe—maintaining a strong economy, rich culture and longstanding traditions. From its early settlements to its strides in international affairs, France's complex and captivating journey stands as one of the great stories of modern history.
5 questions to help you come up with French names
Which parts of France are the names from?
Are the names unique or common?
What sounds or syllables are typically used?
Is there any significance to the chosen names?
Are there any particular letter combinations or qualities to look for?
Can I use the random French names that this tool creates?
Yes you can. The Story Shack claims no copyright on any of these names, but it is of course possible that some of the values this name generator provides are already owned by anyone else, so please make sure to always do your due diligence.
How many ideas can I generate with this French Name Generator?
The French Name Generator can generate thousands of ideas for your project, so feel free to keep clicking and at the end use the handy copy feature to export your French names to a text editor of your choice. Enjoy!
What are good French names?
There's thousands of random French names in this generator. Here are some samples to start:
Examples of French names

| | |
| --- | --- |
| Idea #1 | Troyes Duclos |
| Idea #2 | Vail Debois |
| Idea #3 | Barthelemy Ducommun |
| Idea #4 | Troyes Marc |
| Idea #5 | Quintrell Duchon |
| Idea #6 | Aimee Brignac |
| Idea #7 | Filicia Dufort |
| Idea #8 | Brigette Brunelle |
| Idea #9 | Joeliyn Leger |
| Idea #10 | Claribel Bonville |
More on French names across the web
Can't get enough of generating French names? Then continue exploring: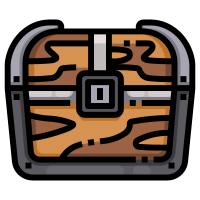 Saved ideas & more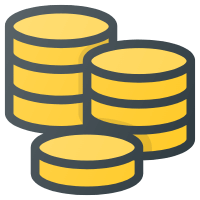 You earned a coin! Spend it to unlock extra features.