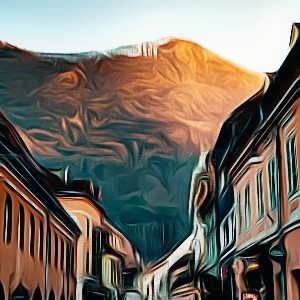 Romanian Name Generator
Use this Romanian Name Generator to find countless random Romanian names for your next gaming adventure, story or any other kind of project. Enjoy!
Discover more random name generators
Show more
Show less
What is the importance of names in Romanian culture?
Romanian culture is renown for its rich traditions and folklore. One of the most important aspects of Romanian culture is the importance of its names. Romanians believe that a person's name is one of the most important parts of their identity, and they take great pride in their names. A person's name is often seen as a reflection of their personality and character, and it is often used to nickname someone. Romanians also use names to identify themselves within a group or community.
A history of Romanian culture
One of Europe's most vibrant, fascinating, and singular forms of culture is Romanian. Romanians have always been able to preserve their cultural integrity despite a complicated and diverse past filled with truces and conquests, providing the world with a rich cultural mix. When Romania was founded in the 19th century, what began as the Daco-Thracian culture around 1000 B.C. evolved into a singular combination of Eastern and Western European influences. In addition to its vibrant folklore and ancient customs, the nation is well-known for the strong connection between its various religious beliefs, including Calvinism, Romanian Orthodoxy, Orthodox Christianity, and Calvinism. The language, religion, art, and architecture of Romanian culture were all significantly influenced by the Roman Empire. Romanian is a Romance language that comes from Latin and has developed over time. Another Roman influence is the Orthodox faith, which is practiced by the majority of Romanians. The art and architecture of Orthodoxy are often grand and majestic, with features like mosaics and frescoes, as well as buildings in the baroque, rococo, and neoclassical styles. During the Middle Ages, a distinct culture began to develop in Romania. The Byzantine Empire had a significant impact on Romanian culture during this time, particularly in terms of architecture and art. This is evident in the numerous churches and monasteries built during this time period, including the Moldovita, Mogosoamisa, and Voronet monasteries. A powerful nation grew up in Romania between the 16th and 17th centuries as a result of the unification of three principalities: Walachia, Moldova, and Transylvania Traditional instruments like the cobza, tulnic, and fluier became essential components of the Romanian musical landscape during this time period, as did folk music, folk dances, and folk attire. The impressive buildings built during this time period include Bran Castle, the Stavropoleos Monastery, and the Church of the Three Hierarchs. The Ottoman Empire, which ruled over the present-day territory of Romania for centuries, was another significant influence on Romanian culture. During this time, Romanian cuisine and language were influenced by Ottoman culture, and dishes like "sarmale," "mamaliga," and "mititei" became essential components of the national cuisine. Additionally, many Romanian words were derived from the Ottoman language and incorporated into the Romanian language. Today, Romania has a distinct cultural heritage that is a combination of ancient and contemporary influences. Its distinctive language, art, music, and cuisine make it a vibrant, diverse culture. The resilience of Romanian culture has enabled it to survive and continue to be a source of richness and fascination for the world despite its lengthy and complicated history.
5 questions to help you come up with Romanian names
What are the most popular Romanian names in recent years?
Are certain surnames more common in certain regions of Romania?
Are there any traditional Romanian naming conventions?
Are there any Romanian names that have a special meaning?
Are there any Romanian variations of names from other cultures?
Can I use the random Romanian names that this tool creates?
Yes you can. The Story Shack claims no copyright on any of these names, but it is of course possible that some of the values this name generator provides are already owned by anyone else, so please make sure to always do your due diligence.
How many ideas can I generate with this Romanian Name Generator?
The Romanian Name Generator can generate thousands of ideas for your project, so feel free to keep clicking and at the end use the handy copy feature to export your Romanian names to a text editor of your choice. Enjoy!
What are good Romanian names?
There's thousands of random Romanian names in this generator. Here are some samples to start:
Examples of Romanian names

| | |
| --- | --- |
| Idea #1 | Radu Grigorescu |
| Idea #2 | Gabriel Gheorghiu |
| Idea #3 | Artur Moculescu |
| Idea #4 | Nic Groza |
| Idea #5 | Catalin Hutopila |
| Idea #6 | Corinna Goga |
| Idea #7 | Florenta Barbu |
| Idea #8 | Nedelcu Olaru |
| Idea #9 | Dorina Diaconu |
| Idea #10 | Stela Vasilescu |
More on Romanian names across the web
Can't get enough of generating Romanian names? Then continue exploring: