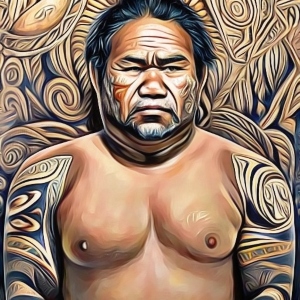 Samoan Name Generator
Use this Samoan Name Generator to find countless random Samoan names for your next gaming adventure, story or any other kind of project. Enjoy!
Discover more random name generators
Show more
Show less
What is the importance of names in Samoan culture?
There are a wide variety of Samoan names, each with their own meaning and significance in the culture. Some of the most popular names include Lei'i, Foa, Sinafoa, Va'a, and Tala. Each name has its own story and background that is often passed down from generation to generation. Families often give their children traditional Samoan names when they are born, or sometimes they adopt a name based on either the child's personality or what they hope to achieve in life.
A history of Samoan culture
The culture of Samoa dates back thousands of years and is rich in history. The Lapita culture, which is thought to have originated in Southeast Asia, is said to have developed it. It is believed that the first people to arrive on the islands in the South Pacific approximately 3,500 years ago brought with them this culture. Over the centuries, Samoan culture has developed its own distinct characteristics. The fa'a Samoa, Samoan society's traditional order, is the center of most Samoan culture. The fa'a Samoa, which is regarded as the foundation of the Samoan way of life, emphasizes respect, duty, and community service among family and community. Additionally, the culture has strong ties to the Tonga culture and other Polynesian cultures. In fact, many traditional Samoan cultural and linguistic features continue to be closely related to their Tongan roots. The numerous cultural resemblances between the two nations demonstrate the unity and shared culture of the Polynesians. Oral storytelling, music, dance, and art are big parts of Samoan culture. Particularly significant are music and dance, which continue to be practiced in a variety of traditional styles. Traditional tattoos, paintings, and sculptures are all a part of Samoan culture and play an important role. These are used to convey Samoan values, beliefs, and traditions or to tell stories from the past. Christianity is the most widely practiced religion in Samoa, where religion is also an important part of culture. In the village, numerous churches are a regular fixture. In recent years, Samoa has also been introduced to other religions, like the Mormon faith. Rules, customs, and rituals are a part of the Samoan way of life that are followed to the letter. These include topics like marriage, child care, and other rites of passage. Athletics and rugby, in particular, are extremely popular sports in Samoan culture. For Samoans, these sports are an important way to stay fit and stay connected to their culture and upbringing. In conclusion, the culture of Samoa has undergone continuous change and development for thousands of years. It is a significant source of national pride for the Samoan people, and it is still very much ingrained in their culture and customs.
5 questions to help you come up with Samoan names
What islands does the Samoan language derive from?
What is the meaning of the Samoan name you have chosen?
What elements of traditional Samoan culture are important when choosing a name?
What symbols and patterns are traditionally used in Samoan names?
How does your chosen name reflect personal, family and/or cultural heritage?
Can I use the random Samoan names that this tool creates?
Yes you can. The Story Shack claims no copyright on any of these names, but it is of course possible that some of the values this name generator provides are already owned by anyone else, so please make sure to always do your due diligence.
How many ideas can I generate with this Samoan Name Generator?
The Samoan Name Generator can generate thousands of ideas for your project, so feel free to keep clicking and at the end use the handy copy feature to export your Samoan names to a text editor of your choice. Enjoy!
What are good Samoan names?
There's thousands of random Samoan names in this generator. Here are some samples to start:
Examples of Samoan names

| | |
| --- | --- |
| Idea #1 | Ofo Paea |
| Idea #2 | Pule Fuima |
| Idea #3 | Laki Afakasi |
| Idea #4 | Amosa Manaia |
| Idea #5 | Lagi Asoau |
| Idea #6 | Lama Leniu |
| Idea #7 | Miriama Toelau |
| Idea #8 | Wiki Levaai |
| Idea #9 | Lua Fa'amoe |
| Idea #10 | Mere Afamasaga |
More on Samoan names across the web
Can't get enough of generating Samoan names? Then continue exploring: