Greek Name Generator
Use this Greek Name Generator to find countless random Greek names for your next gaming adventure, story or any other kind of project. Enjoy!
Discover more random names
Show more
Show less
What is the importance of names in Greek culture?
Greek names are very important in Greek culture. They are given at birth and throughout a person's lifetime, and they play an important role in society. Parents often choose Greek names for their children because they believe that they will bring good luck. Greek names also have a special meaning, often referencing the child's personality or characteristics. For example, if a family is having a baby, the parents may choose the name Stephanos (meaning "crowned with glory") for their son because it symbolizes his importance to the family.
Greece - A Rich History Spanning Millennia
Greece is a country with a lengthy history, and is today regarded as one of the foundations of Western culture. Its history can be traced back to the Neolithic Age, with archaeological evidence pointing to a vibrant Greek civilization that spanned some four thousand years and influenced the course of history in Europe and the Mediterranean. Its contributions to politics, the arts and philosophy are numerous, and it continues to be a place of immense cultural and historical significance to this day.
In Greek mythology, the first humans were created by the gods, who gave them the task of populating the world. Many of Greece's early heroes were steeped in myth and legend, the most famous being the demigod Heracles, who performed the twelve labours and is considered the founder of the Olympics. Famous kings, such as Agamemnon, and legendary poets, such as Homer and Hesiod, also permeated early Greek culture.
The Bronze Age saw the Greek world open up significantly, with the Minoan and Mycenaean civilizations making their mark all over the Mediterranean. The development of writing saw a boost in commerce and cultural exchange, which further enriched the region. This was later compounded by the vast expansion of the Greek navy, which gave rise to the first tensions with other nations, such as the Persian Empire. Much of Greek history can be defined by its wars, especially against the Persians, with the two sides squaring off several times over two centuries.
The 8th century BC marks the beginning of the Archaic period, where the growth of the polis (city state) was integral to the development of Greek civilization. The rise of philosophy and the poetic arts were deeply intertwined with political struggles, such as the one between the two dominant cities of Athens and Sparta. This period was marked by the emergence of democracy, of which Athens is the most famous example. This was to be short-lived however, as it was overthrown by the Macedonians led by Philip II. His son Alexander, known as "the Great", then unified much of the known world, creating an empire from Greece to India.
The Roman Empire succeeded the Greeks, taking over much of their lands and assimilating much of their culture. During this period, Christianity took root in the region and spread rapidly, eventually becoming the dominant religion. During the Roman occupation, Greece experienced a period of decline, but it was still hotly contested for control, with the Byzantines, Ottoman Empire and many other powers vying for dominance over the region.
This trend continued until the modern era, as Greece only declared independence in 1821. This lead to an archaeological and cultural revival, which eventually saw Greece rejoin the European fold and become a member of the European Union in 1981. To this day, Greece is a country that values its cultural and historical heritage, and strives to use it to build a strong future.
5 questions to help you come up with Greek names
What are some common Greek words found in names?
Are there any significant people in Greek history that could serve as inspiration?
Are there any elements from Greek mythology or religion that could be used when creating a name?
Are there any rules or conventions to bear in mind when creating a name?
Are there any common forms for names derived from Greek?
Can I use the random Greek names that this tool creates?
Yes you can. The Story Shack claims no copyright on any of these names, but it is of course possible that some of the values this name generator provides are already owned by anyone else, so please make sure to always do your due diligence.
How many ideas can I generate with this Greek Name Generator?
The Greek Name Generator can generate thousands of ideas for your project, so feel free to keep clicking and at the end use the handy copy feature to export your Greek names to a text editor of your choice. Enjoy!
What are good Greek names?
There's thousands of random Greek names in this generator. Here are some samples to start:
Examples of Greek names

| | |
| --- | --- |
| Idea #1 | Manoussos Palatou |
| Idea #2 | Paris Perrakos |
| Idea #3 | Aristotelis Matopoulou |
| Idea #4 | Emilios Marouli |
| Idea #5 | Chirstoforos Pauliade |
| Idea #6 | Tatiana Dimide |
| Idea #7 | Tasia Kappopoulos |
| Idea #8 | Euterpe Pulaki |
| Idea #9 | Elli Dellaki |
| Idea #10 | Erato Stathiades |
More on Greek names across the web
Can't get enough of generating Greek names? Then continue exploring: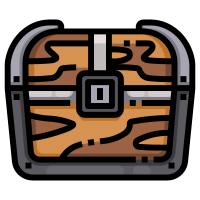 Saved ideas & more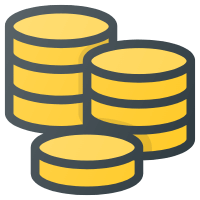 You earned a coin! Spend it to unlock extra features.