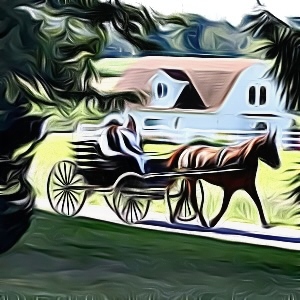 Amish Name Generator
Use this Amish Name Generator to find countless random Amish names for your next gaming adventure, story or any other kind of project. Enjoy!
Discover more random names
Show more
Show less
What is the importance of names in Amish culture?
Though some Amish families have English last names, most use traditional Amish surnames. The use of these surnames is an important part of Amish culture. The meaning and significance of a person's name is highly respected in the community and often reflects their character and personality. Many Amish families trace their family histories back to particular surnames and believe that it is important to maintain these traditions. Some people choose not to take on traditional Amish surnames because they feel that they would not be accepted by their peers or because they want to adopt a more modern name.
Can I use the random Amish names that this tool creates?
Yes you can. The Story Shack claims no copyright on any of these names, but it is of course possible that some of the values this name generator provides are already owned by anyone else, so please make sure to always do your due diligence.
How many ideas can I generate with this Amish Name Generator?
The Amish Name Generator can generate thousands of ideas for your project, so feel free to keep clicking and at the end use the handy copy feature to export your Amish names to a text editor of your choice. Enjoy!
What are good Amish names?
There's thousands of random Amish names in this generator. Here are some samples to start:
Examples of Amish names

| | |
| --- | --- |
| Idea #1 | Kir Mullet |
| Idea #2 | Anayah Zehr |
| Idea #3 | Eleazar Noffsinger |
| Idea #4 | Jubal Fisher |
| Idea #5 | Jabal Miller |
| Idea #6 | Jubilee Stuckey |
| Idea #7 | Hali Sweitzer |
| Idea #8 | Genesis Ramseyer |
| Idea #9 | Bethany Slagel |
| Idea #10 | Hephzibah Albrecht |
More on Amish names across the web
Can't get enough of generating Amish names? Then continue exploring:
Psst! You can view saved ideas (also offline) in your storage chest!