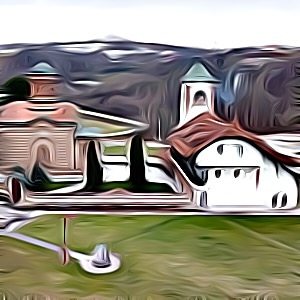 Serbian Name Generator
Use this Serbian Name Generator to find countless random Serbian names for your next gaming adventure, story or any other kind of project. Enjoy!
Discover more random name generators
Show more
Show less
What is the importance of names in Serbian culture?
Serbian names are important in Serbian culture. They are seen as a sign of respect and often indicate someone's lineage or social class. Some famous Serbian names include: Đorđe Petrović, Srdja Popović and Dositej Obradović.
A history of Serbian culture
The history of Serbian culture is extensive and intricate, spanning centuries. It is a vivid representation of Serbia's turbulent and frequently turbulent past and is deeply ingrained in Slavic traditions and customs. Over the centuries, the many different people who have lived in the region have had a significant impact on Serbian culture, which has developed its own distinctive customs and traditions. The establishment of the first Serbian state, the Principality of Serbia, in the 8th century AD marked the beginning of Serbian culture. This state, known as "Rascia," had an agricultural economy and a set of laws called the Zakonopravilnik that controlled daily life. The Serbs, or Rascics, as they were known, developed a complex way of life centered on the cultivation and preservation of their land during this time. When the Nemanji Dynasty established the state of Serbia in the 13th century, the culture of Serbia became more well-known. In this state, Serbia united as a nation and developed a regional Serbian identity. The Cyrillic alphabet, which would later serve as the foundation for the Serbian language, was also introduced during this time period. In addition, the Church played a significant role during this time period by providing religious ceremonies and moral direction. The Ottoman Empire's brutal 15th-century conquest of Serbia was a time of great suffering for the Serbian people. The invaders took goods and land as well as destroying cities and villages. Many Serbs were sold into slavery and forced to convert to Islam during this time, a lesson in perseverance that the Serbian people would use throughout the centuries. Serbia entered a period of disunity following the Ottoman conquest. Serbia was divided into two parts for centuries, each ruled by a different empire. During this time of division, Serbia developed two distinct cultural identities, each with its own language, traditions, and customs. Changes in Serbian culture occurred during the 19th century as the country slowly moved from a rural to an industrial society. The country was significantly impacted by new industrial technologies and an influx of foreign labor. After World War I, the Serbs had a brief period of independence before reuniting in 1929 with Yugoslavia, which had just been established. At this point, Serbia began to gain prominence in Europe's political and cultural scene. During this time, musicians, poets, visual artists, writers, and musicians helped to shape Serbian culture. They also created a thriving artistic life that would shape Yugoslav culture for future generations. However, Serbian culture suffered greatly from the outbreak of the Yugoslav Wars in the 1990s. Many Serbs were forced to flee their homes as a result of the war, which also threw the entire region into disarray. Additionally, it meant that many aspects of Serbian culture, including handicrafts and traditional music, were in danger of disappearing. Serbian culture continues to change and adapt to meet the needs of the times. The enduring memory of the past, as well as religion, music, art, food, and language, continue to be significant components of Serbian society. As a result, despite the fact that Serbian culture has a unique history, that history is still being written and will undoubtedly continue to influence the country's future.
5 questions to help you come up with Serbian names
What are the most popular Serbian names for boys?
What are the most popular Serbian names for girls?
What are traditional Serbian given names?
What are some examples of Serbian surnames?
Do the meanings of Serbian names have any particular significance?
Can I use the random Serbian names that this tool creates?
Yes you can. The Story Shack claims no copyright on any of these names, but it is of course possible that some of the values this name generator provides are already owned by anyone else, so please make sure to always do your due diligence.
How many ideas can I generate with this Serbian Name Generator?
The Serbian Name Generator can generate thousands of ideas for your project, so feel free to keep clicking and at the end use the handy copy feature to export your Serbian names to a text editor of your choice. Enjoy!
What are good Serbian names?
There's thousands of random Serbian names in this generator. Here are some samples to start:
Examples of Serbian names

| | |
| --- | --- |
| Idea #1 | Pera Ugljanin |
| Idea #2 | Dragan Bačić |
| Idea #3 | Andrija Krsmanović |
| Idea #4 | Velichko Hristov |
| Idea #5 | Obren Ignjatović |
| Idea #6 | Sonja Simić |
| Idea #7 | Ljubica Stefanović |
| Idea #8 | Zorana Gišić |
| Idea #9 | Ljubica Petrović |
| Idea #10 | Vlatka Petrović |
More on Serbian names across the web
Can't get enough of generating Serbian names? Then continue exploring: