Jewish Name Generator
Use this Jewish Name Generator to find countless random Jewish names for your next gaming adventure, story or any other kind of project. Enjoy!
Discover more random names
Show more
Show less
What is the importance of names in Jewish culture?
The importance of Jewish names in Jewish culture cannot be overstated. A name is a very important part of one's identity and can signify many things about a person. Jewish names are often special and meaningful, and carry with them ancestral traditions and customs. Some common Jewish names include Sarah, David, Rachel, Leah, and Abraham. While not all Jews follow these naming conventions, it is important to understand their significance in order to appreciate the unique culture that surrounds them.
A history of Jewish culture
Jewish culture has existed for thousands of years. Since 2000 BCE, Jews have lived in various parts of the world, but it is unknown when exactly they moved there. The distinctive struggles and achievements of the Jewish people have shaped Jewish culture. Throughout their history, Jews have endured a great deal of hardship, yet they have managed to preserve their culture and identity in the face of these obstacles. Abraham and his followers, who established Judaism, were the ones who started the Jewish religion. The Torah, or the first five books of the Hebrew Bible, and the word of God were given to the Jews during this time. The Jewish faith's religious laws, rituals, and practices were provided by these texts. Jews experienced a series of crises and exiles over the following centuries, which led to the global dispersal of their population. They were subjected to numerous forms of persecution, including the Romans' expulsion from Israel and Christian Europe during the Middle Ages. Throughout the world, Jewish communities spread to Asia, Europe, the Americas, and the Middle East. In spite of these challenges, Jews were able to preserve their culture by developing others and frequently incorporating aspects from their host communities. The Jewish languages of Yiddish and Ladino, which are two distinct dialects, were derived and adapted from the surrounding Germanic and Spanish languages, respectively. In order to maintain continuity and prevent assimilation, Jewish literary and educational traditions were also developed. The State of Israel, the only nation in the world with a majority Jewish population today, was established in the 20th century. In terms of the resumption of cultural revivals and the assertion of the right of Jews to claim a homeland, this marked a significant turning point in Jewish history. Since then, Zionism has emerged as a significant ideological force in the formation of Jewish identity. Numerous Jewish festivals and practices commemorate the establishment of the State of Israel and its current existence. The Aliyah, or Jewish return to the Holy Land, was also made possible by the establishment of Israel. This has resulted in a resurgence of Jewish culture in the region, which has seen the revival of numerous lost traditions and customs. Today, Jewish cultures are still developing and expanding all over the world. The Jewish people's culture continues to thrive and provide them with a sense of comfort, identity, and unity despite the challenges they have faced for millennia.
5 questions to help you come up with Jewish names
What is the family's current surname?
What is the family's ancestral homeland?
Are there any Hebrew words or expressions that hold special meaning to the family?
Are there any historically significant names in the family tree?
What have other family members used as their Jewish name?
Can I use the random Jewish names that this tool creates?
Yes you can. The Story Shack claims no copyright on any of these names, but it is of course possible that some of the values this name generator provides are already owned by anyone else, so please make sure to always do your due diligence.
How many ideas can I generate with this Jewish Name Generator?
The Jewish Name Generator can generate thousands of ideas for your project, so feel free to keep clicking and at the end use the handy copy feature to export your Jewish names to a text editor of your choice. Enjoy!
What are good Jewish names?
There's thousands of random Jewish names in this generator. Here are some samples to start:
Examples of Jewish names

| | |
| --- | --- |
| Idea #1 | Asher Weber |
| Idea #2 | Efrat Balsam |
| Idea #3 | Josephus Gadi |
| Idea #4 | Seth Brasch |
| Idea #5 | Jethro Emanuel |
| Idea #6 | Maya Levinsky |
| Idea #7 | Levana Levitansky |
| Idea #8 | Karina Hurwitz |
| Idea #9 | Shirli Kaplan |
| Idea #10 | Mai Krickstein |
More on Jewish names across the web
Can't get enough of generating Jewish names? Then continue exploring: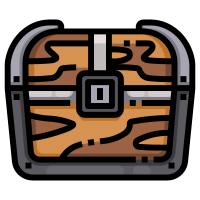 Saved ideas & more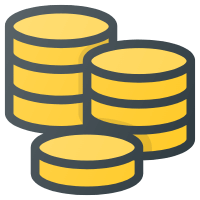 You earned a coin! Spend it to unlock extra features.