Hawaiian Name Generator
Use this Hawaiian Name Generator to find countless random Hawaiian names for your next gaming adventure, story or any other kind of project. Enjoy!
Discover more random names
Show more
Show less
What is the importance of names in Hawaiian culture?
Names play a significant role in Hawaiian culture. They are considered to be very important and are given with great importance. Not only do people's names reflect their personalities, but they also hold great spiritual value in the islands.
A history of Hawaii
Hawaii has a long and varied history filled with fascinating and one-of-a-kind tales. Hawaii has had a distinct and intricate history over the centuries, beginning with the ancient Polynesian settlers and continuing all the way to the state that it is today in the United States. Polynesians were the first people to settle Hawaii, sailing to the islands around 500 AD. They explored and settled the remote area with expert navigational skills. They were successful in creating a sustainable and thriving society in Hawaii despite having few tools. When Captain James Cook arrived in 1778, he immediately recognized the islands' potential and claimed them for the British, naming them the Sandwich Islands. He returned numerous times, but he was ultimately killed in a fight with the native Hawaiians he had misinterpreted. Even though Cook was no longer with us, he had made the first connections between Europe and Hawaii, laying the groundwork for the West's subsequent strong hold. Kamehameha I was a powerful Hawaiian chief who, in 1795, became the first monarch of the Hawaiian Islands. In time, this kingdom would become Hawaii. Kamehameha I established law and order and the role of natural resource and nature guardians. He also built relationships with Europeans, which made it possible to do more business with the West and gave him more power. Businesses looking to take advantage of Hawaii's resources began arriving on European and American ships at the beginning of the 1800s. Americans and Europeans fought for control of the islands, and by 1843, King Kamehameha III, who was the king of Hawaii at the time, had been pressured into signing the "Great Mahele," which gave Westerners ownership of Hawaiians' lands. As a result, the Westerners' power significantly increased and the island's resources were further exploited. Christian missionaries from the United States had arrived in Hawaii around the same time and began to teach the people there about Christianity. By 1845, the religion had become the state religion of Hawaii after being accepted by the King. The traditional Hawaiian culture suffered greatly as a result of this, as their prior beliefs were effectively eradicated. The Hawaiian monarchy was overthrown in 1893 by a temporary government dominated by citizens who had been born in the United States. After that, in 1898, the United States annexed Hawaii as a territory and gave it statehood in 1959. The traditional Hawaiian culture was dismantled and replaced with Western ideals during this period of Americanization in Hawaii. However, over the past few decades, Hawaiian culture and customs have experienced a resurgence in all facets of Hawaiian life. Throughout the islands, the indigenous people of Hawaii are honored and celebrated for their distinctive and vibrant culture. The history of Hawaii is full of one-of-a-kind occurrences and influences that have contributed to the islands' current state. Hawaii has had a long and complicated history, from the ancient Polynesians to European explorers who used the island's resources to the day the United States annexed it. Hawaii is now an integral part of the United States, and the islands' vibrant culture and economy are flourishing.
5 questions to help you come up with Hawaiian names
What geographical elements would the name evoke?
What family traditions or heritage could be incorporated?
What elements in nature would be meaningful to me?
What words or concepts associated with Hawai'i are meaningful to me?
What aspects of Hawaiian culture and personality are important to convey in the name?
Can I use the random Hawaiian names that this tool creates?
Yes you can. The Story Shack claims no copyright on any of these names, but it is of course possible that some of the values this name generator provides are already owned by anyone else, so please make sure to always do your due diligence.
How many ideas can I generate with this Hawaiian Name Generator?
The Hawaiian Name Generator can generate thousands of ideas for your project, so feel free to keep clicking and at the end use the handy copy feature to export your Hawaiian names to a text editor of your choice. Enjoy!
What are good Hawaiian names?
There's thousands of random Hawaiian names in this generator. Here are some samples to start:
Examples of Hawaiian names

| | |
| --- | --- |
| Idea #1 | Ha'aheo Pane'e |
| Idea #2 | Hunakai Kamakeoaina |
| Idea #3 | Ano Manunui |
| Idea #4 | Kauhi Kekoa |
| Idea #5 | Ha'aheo Kahanamoku |
| Idea #6 | Kawena Mei Mele |
| Idea #7 | Kanupa Pilialoha |
| Idea #8 | Keeaola Ulani |
| Idea #9 | Keeaola Kiana |
| Idea #10 | Holo'oka'a Kanoa |
More on Hawaiian names across the web
Can't get enough of generating Hawaiian names? Then continue exploring: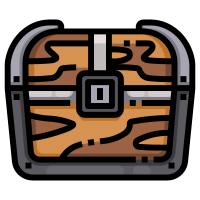 Saved ideas & more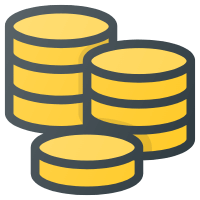 You earned a coin! Spend it to unlock extra features.