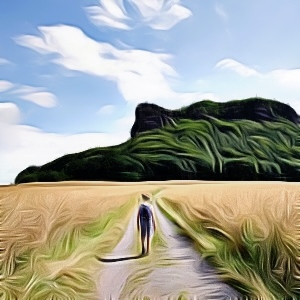 Anglo-Saxon Name Generator
Use this Anglo-Saxon Name Generator to find countless random Anglo-Saxon names for your next gaming adventure, story or any other kind of project. Enjoy!
Discover more random names
Show more
Show less
What is the importance of names in Anglo-Saxon culture?
Anglo-Saxon culture is a unique blend of Celtic and Germanic traditions. One of the hallmarks of this culture is the prevalence of Anglo-Saxon names. These names are typically composed of two elements: a personal name and a place name. They serve as an embodiment of identity for the individual and their community. The importance of Anglo-Saxon names in Anglo-Saxon culture cannot be overstated. They are integral to both personal and communal identity formation, and they play an important role in communication and interaction between individuals.
Can I use the random Anglo-Saxon names that this tool creates?
Yes you can. The Story Shack claims no copyright on any of these names, but it is of course possible that some of the values this name generator provides are already owned by anyone else, so please make sure to always do your due diligence.
How many ideas can I generate with this Anglo-Saxon Name Generator?
The Anglo-Saxon Name Generator can generate thousands of ideas for your project, so feel free to keep clicking and at the end use the handy copy feature to export your Anglo-Saxon names to a text editor of your choice. Enjoy!
What are good Anglo-Saxon names?
There's thousands of random Anglo-Saxon names in this generator. Here are some samples to start:
Examples of Anglo-Saxon names

| | |
| --- | --- |
| Idea #1 | Wimund |
| Idea #2 | Frealaf |
| Idea #3 | Torold |
| Idea #4 | Wayland |
| Idea #5 | Garbeorht |
| Idea #6 | Agenilda |
| Idea #7 | Wynflead |
| Idea #8 | Alchfrid |
| Idea #9 | Aethelburh |
| Idea #10 | Godelina |
Psst! You can view saved ideas (also offline) in your storage chest!