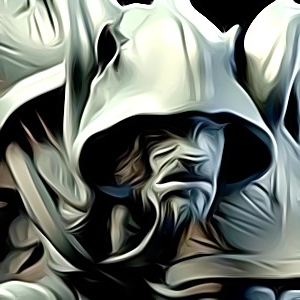 Tabaxi Name Generator
Use this Tabaxi Name Generator to find countless random Tabaxi names for your next gaming adventure, story or any other kind of project. Enjoy!
Discover more random name generators
Show more
Show less
What kind of race are the Tabaxi?
Tabaxi are a race of feline humanoids. The Tabaxi are said to have originated in the jungle regions of southeastern Maztica. They are a nimble and stealthy people, known for their quick wit and love of mischief. Though they can be fiercely independent, they are also fiercely loyal to their friends and allies. The Tabaxi make excellent adventurers, and their natural curiosity often leads them to places most other races would never dare go.
A Look at the History of the Tabaxi
The Tabaxi are an feline-like people found in the world of fantasy and mythology. Originally, they were believed to have originated in the islands of southeastern Central America, near the Caribbean Sea. This is where they are primarily found in folklore and literature, like the famous novel "The Chronicles of Narnia".
In the literary world, the Tabaxi are usually portrayed as large, bipedal cats with human-like facial features, including a long muzzle and tufted ears. They often have brightly colored fur and large, powerful claws and teeth. According to some stories, they can reach a height of 8-10 feet when standing upright. Tabaxi are known for their strength and agility, able to run and jump quickly across long distances. They excel at stealth and trickery, and employ a unique form of spoken arcane ritual in their hunting and spellcasting activities.
The Tabaxi also have a rich spiritual culture, with a few of the gods they revere being the God of Wind and Fire, the God of Night and Shadow, and the God of Healing and Good Fortune. They hold strong beliefs in karma and reincarnation, which govern their society and give them an outlook on life. Tabaxi can also use their innate magical abilities, such as the ability to disappear, enter dreams, and commune with the gods, but these skills are typically reserved for only their greatest heroes and priestesses.
Overall, the Tabaxi race is seen as wise, resourceful, and admirable. This is the reason why they are often cast as heroes in fantasy literature. For example, in the "The Chronicles of Narnia", the protagonist Shasta is a Tabaxi, who takes on the mantle of responsibility for leading the Narnians in their fight for freedom. The Tabaxi also make a few appearances in Dungeons and Dragons and Magic: The Gathering.
Though the exact history and origin of the Tabaxi is still unknown, it is generally agreed that the Tabaxi are a people of great value, who bring a bright element to the magical realm of fantasy. With their mysterious and powerful nature, they are sure to remain a fascinating race, who have much to offer to the fantasy genre.
5 questions to help you come up with Tabaxi names
What languages or cultures does the Tabaxi come from?
What natural elements inspire the Tabaxi's name?
What objects, animals or people influence the Tabaxi's name?
What type of personality does the Tabaxi have?
What unique sounds are preferred in the Tabaxi's name?
Can I use the random Tabaxi names that this tool creates?
Yes you can. The Story Shack claims no copyright on any of these names, but it is of course possible that some of the values this name generator provides are already owned by anyone else, so please make sure to always do your due diligence.
How many ideas can I generate with this Tabaxi Name Generator?
The Tabaxi Name Generator can generate thousands of ideas for your project, so feel free to keep clicking and at the end use the handy copy feature to export your Tabaxi names to a text editor of your choice. Enjoy!
What are good Tabaxi names?
There's thousands of random Tabaxi names in this generator. Here are some samples to start:
Examples of Tabaxi names

| | |
| --- | --- |
| Idea #1 | Shady Quill |
| Idea #2 | Amused Lace |
| Idea #3 | Quirky Canvas |
| Idea #4 | Clever Berry |
| Idea #5 | Light Straw |
| Idea #6 | Tranquil Lace |
| Idea #7 | Four Dust |
| Idea #8 | Golden Honey |
| Idea #9 | Bite Sparkle |
| Idea #10 | Odd Eye |
More on Tabaxi names across the web
Can't get enough of generating Tabaxi names? Then continue exploring: