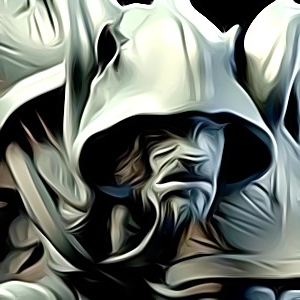 Tabaxi Name Generator
Use this Tabaxi Name Generator to find countless random Tabaxi names for your next gaming adventure, story or any other kind of project. Enjoy!
Discover more random fantasy names
Show more
Show less
What kind of race are the Tabaxi?
In "What kind of race are the Tabaxi?," we explore the history and origins of the Tabaxi, a race of feline humanoids. The Tabaxi are said to have originated in the jungle regions of southeastern Maztica. They are a nimble and stealthy people, known for their quick wit and love of mischief. Though they can be fiercely independent, they are also fiercely loyal to their friends and allies. The Tabaxi make excellent adventurers, and their natural curiosity often leads them to places most other races would never dare go.
Can I use the random Tabaxi names that this tool creates?
Yes you can. The Story Shack claims no copyright on any of these names, but it is of course possible that some of the values this name generator provides are already owned by anyone else, so please make sure to always do your due diligence.
How many ideas can I generate with this Tabaxi Name Generator?
The Tabaxi Name Generator can generate thousands of ideas for your project, so feel free to keep clicking and at the end use the handy copy feature to export your Tabaxi names to a text editor of your choice. Enjoy!
What are good Tabaxi names?
There's thousands of random Tabaxi names in this generator. Here are some samples to start:
Examples of Tabaxi names

| | |
| --- | --- |
| Idea #1 | Clanking Deer |
| Idea #2 | Four Guest |
| Idea #3 | Fallen Wing |
| Idea #4 | Elite Love |
| Idea #5 | Fallen Sea |
| Idea #6 | Defiant Stripe |
| Idea #7 | Tranquil Thunder |
| Idea #8 | Curious Guide |
| Idea #9 | Arctic Shoe |
| Idea #10 | Stout Lock |
More on Tabaxi names across the web
Can't get enough of generating Tabaxi names? Then continue exploring:
Psst! You can view saved ideas (also offline) in your storage chest!