Laotian Name Generator
Use this Laotian Name Generator to find countless random Laotian names for your next gaming adventure, story or any other kind of project. Enjoy!
Discover more random names
Show more
Show less
What is the importance of names in Laotian culture?
Laotian culture is rich in tradition and folklore. One of the most important aspects of Laotian culture is the importance of Laotian names. A Laotian name is a symbol of personal identity and is deeply respected by the Laotians. The proper pronunciation and spelling of a person's name is an important part of Laotian culture. There are many customs associated with naming children, including choosing a auspicious name or attaching a personal meaning to a traditional name.
A history of Laotian culture
Laotian culture has a long and illustrious history of tradition and influence. Thailand, Myanmar, Vietnam, India, China, and Cambodia are just a few of the Southeast Asian nations that have had a significant impact on Laos' culture. Laos has been a great place for other nations in the region to trade, bringing with it a variety of influences that still influence its culture today. According to archaeological evidence, humans have been in the region that is now Laos for at least 8,000 years, with the earliest evidence dating back to the Neolithic Period. Bronze-working and rice-farming communities made up the ancient Laotian population. The Laotian people have been interacting with the environment, agriculture, and other cultures for a long time. These interactions are still a part of their culture today. Since the 14th century, Laos has been a Buddhist nation. The majority of people in Laos are ardent followers of Buddhism, which plays a significant role in the country's culture. The Buddhist teachings of karma and rebirth, as well as the Four Noble Truths and the Eightfold Path, are held by the Lao people. Values, beliefs, rituals, customs, and more are said to have been shaped by Buddhism in Laotian life. The sarong and traditional shirt are the main components of the distinctive traditional Lao attire. The attire can differ from place to place and country to country. A colored sarong, typically striped or checkered, and a white shirt are the traditional attire for men. The traditional outfit for women typically consists of two pieces of clothing, usually a skirt and a top that goes with it. Music and dance are another important part of Lao culture. In Laos, music is used for both entertainment and important ceremonies like weddings, funerals, and other important occasions. Drums, flutes, and stringed instruments like the khene are typically used to play traditional music. Another important aspect of the culture is the cuisine of Laos. Laos is defined by traditional dishes like sticky rice and larb, which is spicy minced pork. Sticky rice is always eaten with fingers at the beginning of a meal, followed by various curries, soups, salads, and grilled meats. Numerous herbal components, such as galangal, kaffir lime leaves, and lemongrass, are also common in Lao cuisine. In general, Laotian culture's past is full of experiences, influences, and customs. The Laotian culture is one of a kind and diverse, ranging from their social, spiritual, and agricultural practices to their attire, cuisine, and music. Laos has become the special place that it is today thanks to the influence of a number of nations over the course of its history.
Can I use the random Laotian names that this tool creates?
Yes you can. The Story Shack claims no copyright on any of these names, but it is of course possible that some of the values this name generator provides are already owned by anyone else, so please make sure to always do your due diligence.
How many ideas can I generate with this Laotian Name Generator?
The Laotian Name Generator can generate thousands of ideas for your project, so feel free to keep clicking and at the end use the handy copy feature to export your Laotian names to a text editor of your choice. Enjoy!
What are good Laotian names?
There's thousands of random Laotian names in this generator. Here are some samples to start:
Examples of Laotian names

| | |
| --- | --- |
| Idea #1 | Kale Saysamongdy |
| Idea #2 | Makan Khouphongsy |
| Idea #3 | Keona Vongvichit |
| Idea #4 | Saravan Thammavong |
| Idea #5 | Palani Sisoulith |
| Idea #6 | Alyn Bokeo |
| Idea #7 | Makala Thiamphasone |
| Idea #8 | Anani Ornpaeng |
| Idea #9 | Hina Sisoulith |
| Idea #10 | Somphone Saysanasy |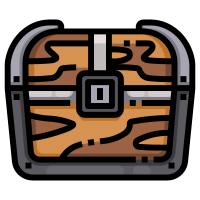 Saved ideas & more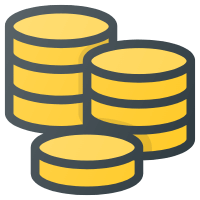 You earned a coin! Spend it to unlock extra features.