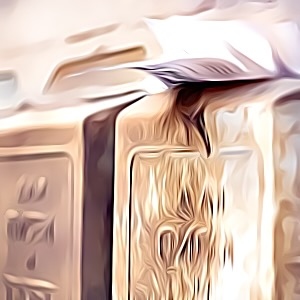 Fantasy Surname Generator
Use this Fantasy Surname Generator to find countless random fantasy surnames for your next gaming adventure, story or any other kind of project. Enjoy!
Discover more random name generators
Show more
Show less
How do fantasy authors choose surnames for their characters?
When it comes to surnames, fantasy authors have a lot of options to choose from. They can use real-world surnames, or they can make up their own. If they want to create a surname that sounds like it could be real, but isn't, they might take inspiration from other languages. For example, J.K. Rowling took the Welsh surname "Evans" for one of her characters in the Harry Potter series.
There are also online tools that authors can use to generate surnames for their characters.
A history of fantasy surnames
Fantasy surnames have been around since the 16th century, when the Enlightenment was just beginning and the Renaissance was in full swing. There was a lot of interest in taking on exotic and mysterious surnames that spoke of geographical regions, mythological creatures, and even gods and goddesses as art, literature, and music developed. Some surnames were created entirely from scratch, while others were influenced by history. The first well-known example of fantasy surnames can be found in literature written in the 16th century. For his tragic and comedic characters, William Shakespeare used some of the most creative surnames. Romeo Montague and Juliet Capulet are the most well-known examples. The trend spread from there. Fantasy surnames are used by contemporary fantasy, science fiction, and urban fantasy authors as well as authors like Sir Walter Scott, Sir Arthur Conan Doyle, J.K. Rowling, and Stephen King to explore deeper realms of magic and character. Surnames frequently reflect the setting of the story and the culture of the characters in traditional fantasy settings. The surnames de Winter, de Laurent, de Laon, and De Luz, which may all be related to France, are examples of surnames that frequently have a geographic connection. Other fantasy surnames, such as Minos, Perseus, and Atreus, are all references to ancient mythology. Characters may also have surnames derived from magical creatures like mermaids (Mermaid), elves (Elffin), and dragons (Drake, Drakeburn). Even though fantasy surnames may not have been used in real life, they frequently have a connection to the characters they are given to. Each fantasy surname should convey the character's identity, regardless of whether it is derived from the character's ancestry, location, or mystical powers. Today, there is still a strong desire to investigate fictional surnames. Viewers and players can immerse themselves in the fantastic thanks to the proliferation of fantasy-themed video games like World of Warcraft and television series. The distinction between fantasy and actual history is becoming increasingly blurred due to the prevalence of fantasy surnames like the House of Targaryen, the Night King, and the White Walkers in everything from books to video games. Even though fantasy surnames are completely new, their history and influence on our world can be seen in the ways in which they have inspired readers, writers, viewers, and gamers. Every fictional name opens up a new realm of possibilities. Names that are no longer constrained by geography or history allow for exploration of everything from epic adventures to mythological mythos. The story of how fantasy surnames came to be sparked this investigation, which has the potential to excite audiences to new heights.
5 questions to help you come up with fantasy surnames
What adjectives would best describe my fantasy surname?
What animals are often associated with certain surnames?
What elements of nature could be used to form a surname?
What colors could be used to create a fantasy surname?
Are there any specific magical or mythical creatures I could use to form my surname?
Can I use the random fantasy surnames that this tool creates?
Yes you can. The Story Shack claims no copyright on any of these names, but it is of course possible that some of the values this name generator provides are already owned by anyone else, so please make sure to always do your due diligence.
How many ideas can I generate with this Fantasy Surname Generator?
The Fantasy Surname Generator can generate thousands of ideas for your project, so feel free to keep clicking and at the end use the handy copy feature to export your fantasy surnames to a text editor of your choice. Enjoy!
What are good fantasy surnames?
There's thousands of random fantasy surnames in this generator. Here are some samples to start:
Examples of fantasy surnames

| | |
| --- | --- |
| Idea #1 | Lunawind |
| Idea #2 | Hellhair |
| Idea #3 | Shadowshard |
| Idea #4 | Roughshard |
| Idea #5 | Forecreek |
| Idea #6 | Freesinger |
| Idea #7 | Grassward |
| Idea #8 | Frozenmourn |
| Idea #9 | Truthsnout |
| Idea #10 | Goldash |
More on fantasy surnames across the web
Can't get enough of generating fantasy surnames? Then continue exploring: