Naga Name Generator
Use this Naga Name Generator to find countless random naga names for your next gaming adventure, story or any other kind of project. Enjoy!
Discover more random fantasy names
Show more
Show less
What kind of create is a Naga?
Nagas are a type of creature that is often misunderstood. They are often seen as dangerous, but they can actually be quite gentle. Nagas come in many different forms, and they can be found all over the world. Some people believe that Nagas are actually a type of dragon, but this is not true. Nagas are their own unique creatures with their own set of abilities and qualities.
A history of the Naga race in Warcraft
The Naga, a race of creator serpentine creatures, have been a part of Warcraft's long and turbulent history. The Naga first appeared in Warcraft II, and ever since then, they have appeared in every Warcraft game and played a significant part in numerous events. The Sundering, which occurred more than ten thousand years before Warcraft, marked the beginning of the Naga's history. The Great Sundering split Azeroth into two parts during this time, forming Kalimdor and the Eastern Kingdoms continents. The Maelstrom, a massive rift in the world caused by this Sundering, was also left behind. The Naga were first seen in this rift. A race of sea trolls known as the Krakken-lo's corrupted souls gave rise to the Naga. These trolls, transformed into a mashup of various sea creatures, lay dormant beneath the ocean's surface. These trolls were awakened by a powerful force known as Old God Y'sharaj, who gave them intelligence and made them into the Naga race. The Naga were given a task by Y'sharaj: find and protect the enigmatic Well of Eternity, a powerful magical object. Since then, the Naga had taken over as guardians of the ancient treasure. Y'sharaj helped them out by giving them a lot of magical power and even making a few magical objects for them to use. For thousands of years, the Naga were a part of the major Warcraft events. During the War of the Ancients, the Well of Eternity was destroyed, leaving much of Kalimdor in ruins. Kalimdor was submerged beneath the sea and flooded following the Sundering. Y'sharaj established an underwater kingdom in Nazjatar, so the Naga moved there. The Naga would be involved in the Third War, one of Warcraft's most significant events, for thousands of years. The Naga, led by Lady Vashj, a powerful witch, helped the Burning Legion invade the Eastern Kingdoms. Fortunately, Lord Illidan and his night elf forces were able to thwart the Naga mission. The Naga also resurfaced in Kalimdor during the Third War, attempting to seize Sindragosa and rule it for themselves. The Naga were defeated after a long, hard battle, and their presence vanished from the mortal world. Until the infamous sea witch Queen Azshara led her Naga forces to start a war against the Alliance, the Naga would remain hidden for hundreds of years. The heroes of Azeroth eventually defeated the Naga. The Naga are still around today, and they often help the Horde or protect the ruins of their former kingdom from invaders. The Naga still hold a special place in the Warcraft universe and are regarded as a source of great power by many, despite their history of violence and war.
5 questions to help you come up with naga names
What natural elements are important to the Naga?
What types of creatures does the Naga worship?
What traits best represent the Naga?
What types of sounds do the Naga associate with their names?
Does the Naga have any special naming conventions?
Can I use the random naga names that this tool creates?
Yes you can. The Story Shack claims no copyright on any of these names, but it is of course possible that some of the values this name generator provides are already owned by anyone else, so please make sure to always do your due diligence.
How many ideas can I generate with this Naga Name Generator?
The Naga Name Generator can generate thousands of ideas for your project, so feel free to keep clicking and at the end use the handy copy feature to export your naga names to a text editor of your choice. Enjoy!
What are good naga names?
There's thousands of random naga names in this generator. Here are some samples to start:
Examples of naga names

| | |
| --- | --- |
| Idea #1 | Ecidho |
| Idea #2 | Hisama |
| Idea #3 | Zelzo |
| Idea #4 | Astashtranta |
| Idea #5 | Asasrivu |
| Idea #6 | Zhixhixas |
| Idea #7 | Scoxhelzazs |
| Idea #8 | Zasu |
| Idea #9 | Erasa |
| Idea #10 | Avyartat |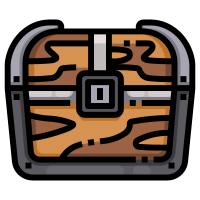 Saved ideas & more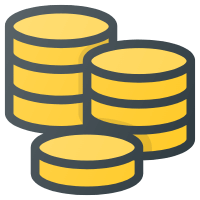 You earned a coin! Spend it to unlock extra features.