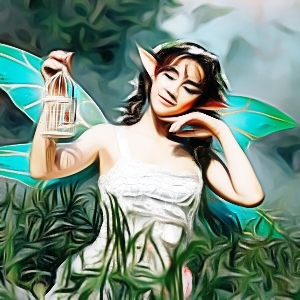 Fairy Name Generator
Use this Fairy Name Generator to find countless random fairy names for your next gaming adventure, story or any other kind of project. Enjoy!
Discover more random fantasy names
Show more
Show less
What is a fairy in fantasy fiction?
A fairy is a small, magical creature that often has wings. In fantasy fiction, they are often portrayed as helpful or mischievous beings. They may also have special powers, such as the ability to grant wishes.
Fairy tales are one of the most popular sources of inspiration for fantasy writers. In these stories, fairies often take on the role of guardian angel or wicked stepmother. They may also be depicted as magical creatures with the power to grant wishes.
Whether they are benevolent or malevolent, fairies always make for an interesting addition to any story. If you need help coming up with a name for your fairy character, try using a name generator like this one.
Where do fairies originate?
There are many theories about the origin of fairies. Some say that they are the spirits of nature, while others believe they are the souls of deceased children. Many cultures have their own stories and beliefs about where these magical creatures come from.
One popular theory is that fairies are the remnants of the Tuatha De Danann, an ancient race of people who lived in Ireland. According to legend, they were forced to leave their homeland and take refuge in the Otherworld after being defeated in battle. It's said that they still visit our world from time to time, and that's how we get a glimpse of them.
Another theory is that fairies are actually fallen angels. This belief dates back to early Christian times when people thought that anything supernatural must be evil. Over time, this changed and fairies became seen as mischievous but ultimately harmless beings.
A history of fairies
Fairies have been around since ancient times, and their history is long and interesting. Fairies were regarded as supernatural beings of wisdom and power who walked the earth and influenced and assisted humanity in many cultures. In medieval Europe, fairies were widely regarded as real beings who could be helpful or occasionally mischievous. Because of the widespread belief in fairies, a distinct branch of the Church was established to study fairy folklore. The belief in fairies began to wane in the 1700s, and by the 1800s, it was no longer widely believed that they existed. The rise of science and reason played a role in the decline in belief in fairies. During the Age of Enlightenment, superstitions were discredited, and logical explanations were used to explain away experiences that had previously been attributed to fairies. Due to the writings of Victorian authors like J. M. Barrie and Oscar Wilde, fairies experienced a resurgence in popular culture in the latter part of the 19th century. Tinkerbell, the mischievous and magical character in Barrie's play "Peter Pan," served as both a hero and a foe to Peter Pan's adventures. Children's and adults' imaginations were sparked by these characters, who became icons of fantasy. A new generation of authors in the early 20th century maintained the fascination with fairies. Fantastical worlds populated by fairies, elves, and other mythical creatures were created by authors like Peter S. Beagle in "The Last Unicorn," C. S. Lewis in "The Chronicles of Narnia," and J. K. Rowling in "Harry Potter." Many people still hold the belief that fairies exist, particularly young children. Cartoons, movies, and books have introduced children to fairies in recent decades. They are still a source of magical wonder and inspiration, despite the fact that they are not always depicted accurately. The fairy tale is much more than just a fairy tale. It serves as a reminder of a time when, in our ancestors' eyes, the world was full of mystery and magic. The fascination with these mythical creatures continues to captivate our imaginations, leaving us with a lifetime of enchanting stories and memories, despite centuries of scientific research and contemporary criticism.
Can I use the random fairy names that this tool creates?
Yes you can. The Story Shack claims no copyright on any of these names, but it is of course possible that some of the values this name generator provides are already owned by anyone else, so please make sure to always do your due diligence.
How many ideas can I generate with this Fairy Name Generator?
The Fairy Name Generator can generate thousands of ideas for your project, so feel free to keep clicking and at the end use the handy copy feature to export your fairy names to a text editor of your choice. Enjoy!
What are good fairy names?
There's thousands of random fairy names in this generator. Here are some samples to start:
Examples of fairy names

| | |
| --- | --- |
| Idea #1 | Poppy Frozenpuff |
| Idea #2 | Saffron Darkplume |
| Idea #3 | Scorpia Shimmerpetal |
| Idea #4 | Acorn Peachfruit |
| Idea #5 | Avo Tumblelocks |
| Idea #6 | Passiflora Citrusfrost |
| Idea #7 | Jewel Maplecreek |
| Idea #8 | Gerbera Windycreek |
| Idea #9 | Kyanne Goldenwish |
| Idea #10 | Hickoy Mangogrove |
More on fairy names across the web
Can't get enough of generating fairy names? Then continue exploring: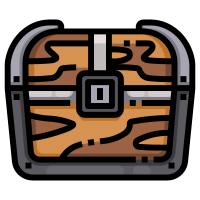 Saved ideas & more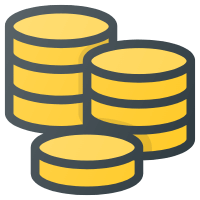 You earned a coin! Spend it to unlock extra features.