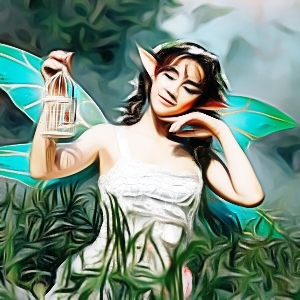 Fairy Name Generator
Use this Fairy Name Generator to find countless random fairy names for your next gaming adventure, story or any other kind of project. Enjoy!
Discover more random fantasy names
Show more
Show less
What is a fairy in fantasy fiction?
A fairy is a small, magical creature that often has wings. In fantasy fiction, they are often portrayed as helpful or mischievous beings. They may also have special powers, such as the ability to grant wishes.
Fairy tales are one of the most popular sources of inspiration for fantasy writers. In these stories, fairies often take on the role of guardian angel or wicked stepmother. They may also be depicted as magical creatures with the power to grant wishes.
Whether they are benevolent or malevolent, fairies always make for an interesting addition to any story. If you need help coming up with a name for your fairy character, try using a name generator like this one.
Where do fairies originate?
There are many theories about the origin of fairies. Some say that they are the spirits of nature, while others believe they are the souls of deceased children. Many cultures have their own stories and beliefs about where these magical creatures come from.
One popular theory is that fairies are the remnants of the Tuatha De Danann, an ancient race of people who lived in Ireland. According to legend, they were forced to leave their homeland and take refuge in the Otherworld after being defeated in battle. It's said that they still visit our world from time to time, and that's how we get a glimpse of them.
Another theory is that fairies are actually fallen angels. This belief dates back to early Christian times when people thought that anything supernatural must be evil. Over time, this changed and fairies became seen as mischievous but ultimately harmless beings.
Can I use the random fairy names that this tool creates?
Yes you can. The Story Shack claims no copyright on any of these names, but it is of course possible that some of the values this name generator provides are already owned by anyone else, so please make sure to always do your due diligence.
How many ideas can I generate with this Fairy Name Generator?
The Fairy Name Generator can generate thousands of ideas for your project, so feel free to keep clicking and at the end use the handy copy feature to export your fairy names to a text editor of your choice. Enjoy!
What are good fairy names?
There's thousands of random fairy names in this generator. Here are some samples to start:
Examples of fairy names

| | |
| --- | --- |
| Idea #1 | Ash Peachhop |
| Idea #2 | Jarrah Airpuff |
| Idea #3 | Novus Maplebay |
| Idea #4 | Skylark Pumpkindrop |
| Idea #5 | Spice Diamondpond |
| Idea #6 | Mildread Merryflip |
| Idea #7 | Gardenia Sandysage |
| Idea #8 | Mary Twistyflame |
| Idea #9 | Birdy Cedarfruit |
| Idea #10 | Alina Silverclover |
More on fairy names across the web
Can't get enough of generating fairy names? Then continue exploring:
Psst! You can view saved ideas (also offline) in your storage chest!