Song Title Generator
Use this Song Title Generator to find countless random song titles for your next gaming adventure, story or any other kind of project. Enjoy!
Discover more random names
Show more
Show less
What makes up a good name for a song?
A good song name should be reflective of the overall tone and theme of the song. It should be catchy and easy to remember, while still accurately describing what the song is about. A good song name can also help to set the mood for the listener and give them an idea of what to expect from the song. Overall, a good song name should be reflective, catchy, and accurate.
Some of the Best Song Titles in History
Throughout the course of popular music history, song titles have been a source of delight, humor and profound emotion. From Beatles classics to modern-day favorites, these titles have become synonymous with the artists and the works they represent, and the memories they evoke. Whether it's a whimsical play on words or a poignant phrase, the best song titles find a way to capture the feeling of a song in just a few words.
One of the most iconic and evocative song titles ever written is The Beatles' 1967 classic, "A Day in the Life". It encapsulates the great existential questions of the era, and offers a glimpse into the world as seen through the eyes of the band. The song created a gateway for self-reflection and contemplation, making it one of the greatest titles ever crafted.
The concept of the title can also be found in the words of Bruce Springsteen's 1975 anthem, "Thunder Road". It paints a picture of a person's endless struggle against his own inner demons, as the lyrics beckon the listener to "ride out of this township of saints and sinners". The song's hero is destined to continue his never-ending journey, no matter what the cost.
The punk rock movement also left its stamp on music history with titles such as the Ramones' 1977 classic, "Blitzkrieg Bop". The song's playful title reflected the band's irreverent attitude and frenetic energy, as well as the overwhelming excitement of the era. It celebrated the youthful energy of punk, becoming a battle cry which resonates to this day.
Of course, there are some songs with titles so timeless they transcend the decades. Johnny Cash's "Ring of Fire" is one such example. Its achingly simple title captures the passion of a romantic love story, while also reflecting the difficult and dangerous nature of the relationship.
More recent acts have used titles to convey deep emotion in a few words. Adele's 2011 chart-topper "Someone Like You" tells a tale of loneliness and longing, as the singer longs for her lost love. It perfectly encapsulates her longing for a connection, and her reluctance to move on from the past.
Finally, J Cole's "Love Yourz" is a refreshing reminder for listeners to never forget the importance of self-love and appreciation. These words are particularly poignant in today's world, and serve as a reminder to appreciate and embrace one's life journey.
From The Beatles to J Cole, these titles offer a glimpse into the powerful feelings that artists have used to move hearts and minds. In just a few words, they capture the essence of a universal emotion and stand as a lasting testament to the power of song titles.
Can I use the random song titles that this tool creates?
Yes you can. The Story Shack claims no copyright on any of these names, but it is of course possible that some of the values this name generator provides are already owned by anyone else, so please make sure to always do your due diligence.
How many ideas can I generate with this Song Title Generator?
The Song Title Generator can generate thousands of ideas for your project, so feel free to keep clicking and at the end use the handy copy feature to export your song titles to a text editor of your choice. Enjoy!
What are good song titles?
There's thousands of random song titles in this generator. Here are some samples to start:
Examples of song titles

| | |
| --- | --- |
| Idea #1 | News Of Mine |
| Idea #2 | Club Of Subtlety |
| Idea #3 | Time Of A Storm |
| Idea #4 | Honey, Stop Playing Tricks |
| Idea #5 | Honey, I Got A Fever |
| Idea #6 | Times For A Rainy Day |
| Idea #7 | End It, I'm Crazy |
| Idea #8 | Honey, Stop Playing Tricks |
| Idea #9 | Children |
| Idea #10 | Crazy Of His Beats |
More on song titles across the web
Can't get enough of generating song titles? Then continue exploring: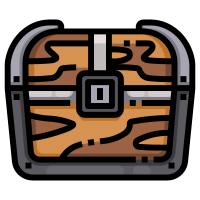 Saved ideas & more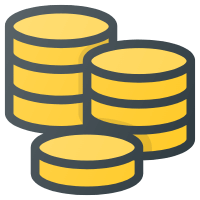 You earned a coin! Spend it to unlock extra features.