Craft Shop Name Generator
Use this Craft Shop Name Generator to find countless random craft shop names for your next gaming adventure, story or any other kind of project. Enjoy!
Discover more random names
Show more
Show less
What can you buy at a craft shop?
Craft shops are a great place to find materials for your next project. Whether you are looking for fabric, yarn, or beads, you can usually find what you need at a craft shop. They also carry a variety of tools and supplies, so you can get everything you need in one place. Plus, craft shops often have sales and discounts, so you can save money on your projects.
A history of craft shops
Craft stores have been around since ancient times in some form or another, providing the tools and supplies needed to make handmade goods and art. Craft stores have always been a source of inspiration for artisans and hobbyists alike, encouraging creativity in a variety of fields, including paper, paint, leather, pottery, and paper. Craft stores have existed for centuries as people have sought materials to help them realize their ideas. Craft shops first emerged as marketplaces in the ancient world, where makers and artisans from various cities and regions would meet to trade goods and materials. Fabrics, leather, tools, and dyes were brought by merchants to be fashioned into a variety of products that could be sold. In turn, these things could be used to make art and other things. Craft stores started offering materials and tools for beginning DIY projects as craftsmanship became more common. Craft stores provided everything needed to start making handmade art, from setting up looms for weaving to stocking paper and paints for signs and graffiti. The craft shop continued to develop throughout the Middle Ages, eventually becoming an essential part of daily life. The craft shop became even more important as guilds and other organizations of craftspeople emerged. Craft shops were common in most cities, where artisans could get the supplies and materials they needed to run their businesses. Craft shops were seen as an essential part of a city's economy in a lot of Europe, where they were tightly regulated. Craft shops have evolved over time to meet the demands of contemporary makers and artists. From tools for woodworking and metalworking to art supplies and fabrics, many craft stores now offer a wide range of supplies. Additionally, contemporary craft stores frequently offer classes and workshops to instruct budding crafters on how to make use of the tools and supplies available. Craft stores are now even more essential to the creative process in the 21st century. Craft shops have become even more accessible as a result of the rise of online retailers, making it possible for hobbyists and artisans to acquire the materials they require from any location. Additionally, the ever-increasing number of craft subscription boxes that are now available to customers reflects the popularity of craft stores and makes it even simpler to acquire project supplies. Craft stores still play an important role in many communities all over the world today because they sell the supplies and materials needed to make amazing art. Craft shops have been essential to the creative process for centuries and will continue to be so for many years to come, from ancient marketplaces to modern online stores.
Can I use the random craft shop names that this tool creates?
Yes you can. The Story Shack claims no copyright on any of these names, but it is of course possible that some of the values this name generator provides are already owned by anyone else, so please make sure to always do your due diligence.
How many ideas can I generate with this Craft Shop Name Generator?
The Craft Shop Name Generator can generate thousands of ideas for your project, so feel free to keep clicking and at the end use the handy copy feature to export your craft shop names to a text editor of your choice. Enjoy!
What are good craft shop names?
There's thousands of random craft shop names in this generator. Here are some samples to start:
Examples of craft shop names

| | |
| --- | --- |
| Idea #1 | Small Main |
| Idea #2 | Arts Kids |
| Idea #3 | Exclusive Main |
| Idea #4 | Assemble Ball |
| Idea #5 | Quality Trip |
| Idea #6 | Informal Icon |
| Idea #7 | Hall Space |
| Idea #8 | Inspired Central |
| Idea #9 | Cornerstone Ball |
| Idea #10 | Inspire Aboard |
More on craft shop names across the web
Can't get enough of generating craft shop names? Then continue exploring: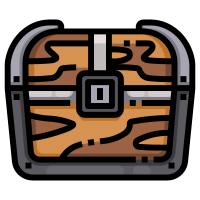 Saved ideas & more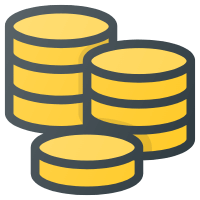 You earned a coin! Spend it to unlock extra features.