Code Name Generator
Use this Code Name Generator to find countless random code names for your next gaming adventure, story or any other kind of project. Enjoy!
Discover more random names
Show more
Show less
What exactly is a code name?
When it comes to code names, there is no one size fits all answer. A code name can be anything from a simple nickname to a complex system of encrypted messages. The important thing is that it allows people to communicate without using their real names.
Code names are often used in military and intelligence operations. They can be used to protect the identity of agents or informants, or to disguise the nature of a mission. In some cases, code names are used simply to make communication more efficient. For example, if two field agents are working on the same case, they might use code names to avoid confusion.
There are many different types of code names. Some are based on geographic locations, while others use random words or letters. The most important thing is that the meaning of the name is known only to those who need to know it.
Code Names of Historic Events, Projects and Military Operations
Code names have long been used to hide the true nature or identity of certain projects, operations, and events. These code or secret names are chosen for their meaning or for their obscurity, to confuse and mislead potential enemies, or simply for increased security. Here are some well known examples of code names that feature heavily in the annals of history.
Perhaps one of the most iconic code names of all is that of the Manhattan Project. This was the secret United States military project during World War Two that developed the first ever atomic bomb. As a means of keeping the project completely hidden from enemy forces, scientists Mark Oliphant and Elbert 'Si' Leeds coined the name the 'Manhattan Engineer District' or 'MED'. This code name was eventually changed to the Manhattan Project shortly after the attack on Pearl Harbor.
A project of a different kind was Operation Pluto, the secret Allied undertaking during the Second World War to provide a reliable supply of fuel to troops on the European continent. This task was accomplished through the construction of a network of undersea petroleum pipelines running beneath the English Channel, connecting England to France. The code name Operation Pluto was chosen to reflect the wiring of the pipelines beneath the sea, invoking a comparison to the Greek God of the Underworld.
In a more contemporary context, the largest land operation during the Gulf War of 1991 was code named Operation Desert Storm. This code name was chosen to invoke a parallel with the harsh but serene beauty of the sandy desert landscape of Kuwait, the source of much of the conflict in the region. It was also calculated to be both intimidating and symbolic, instilling fear in enemy forces.
In keeping with the theme of global defense, the British government announced the code name Exercise Babbling Brook for the evacuation of thousands of British citizens from Kuwait in 1990. Subsequently, the evacuation of 5000 British citizens from Vietnam in 1975 was named Operation Frequent Wind. Both code names were chosen for the connotations of peace and security, intended to reassure citizens of their safety in extraordinarily high-pressure situations.
Gestures of solidarity and unity were expressed through two additional operations: Overlord and Torch. The former was the code name for the invasion of Normandy Beach, France during World War Two, while Torch was the code name for the U.S. and Britain operation to invade North Africa during the same conflict. The use of these particular code names was meant to symbolize the joint mission of Allied forces in the face of adversity.
These are just a few examples of the many code names used over the centuries. Code names have the power to symbolize the spirit of a particular mission, or to obscure an operation's true purpose. Meaningful and memorable on a linguistic level, or simply as a practical measure of security, code names are as essential today as they have ever been.
5 questions to help you come up with code names
What type of project does the name describe?
What is the primary character of the project?
What are the key words associated with the project?
What words or phrases can help capture the essence of the project?
How can I make the name more engaging or memorable?
Can I use the random code names that this tool creates?
Yes you can. The Story Shack claims no copyright on any of these names, but it is of course possible that some of the values this name generator provides are already owned by anyone else, so please make sure to always do your due diligence.
How many ideas can I generate with this Code Name Generator?
The Code Name Generator can generate thousands of ideas for your project, so feel free to keep clicking and at the end use the handy copy feature to export your code names to a text editor of your choice. Enjoy!
What are good code names?
There's thousands of random code names in this generator. Here are some samples to start:
Examples of code names

| | |
| --- | --- |
| Idea #1 | Aqua Nurse |
| Idea #2 | Tense Gambit |
| Idea #3 | Agile Tower |
| Idea #4 | Discrete Liberty |
| Idea #5 | Lazy Balboa |
| Idea #6 | Miracle Crown |
| Idea #7 | Imaginary Rosebud |
| Idea #8 | Alpine Biscuit |
| Idea #9 | Corrupt Prodigy |
| Idea #10 | Colossal Sunburn |
More on code names across the web
Can't get enough of generating code names? Then continue exploring: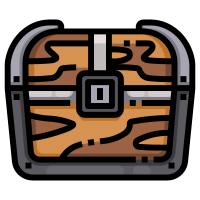 Saved ideas & more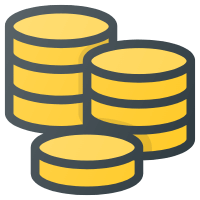 You earned a coin! Spend it to unlock extra features.