Currency Name Generator
Use this Currency Name Generator to find countless random currency names for your next gaming adventure, story or any other kind of project. Enjoy!
Discover more random names
Show more
Show less
How do governments come up with names for their currencies?
In order to come up with names for their currencies, governments need to consider a few factors. Firstly, the name should be short and easy to remember. Secondly, it should be unique enough to avoid confusion with other currencies. And finally, it should be representative of the country's culture and history.
One popular method of choosing currency names is to simply use the country's name. For example, the dollar is named after the United States, while the euro is named after the European Union. However, this method isn't always possible or practical. Another option is to use something that represents the country's culture or history. For example, Canada's currency is called the loonie because it features a loon (a type of bird) on one side.
Ultimately, there's no perfect formula for naming currencies.
5 questions to help you come up with currency names
What timestamps do you want to include in the currency name?
What creative ideas or words come to mind in relation to the currency?
Are there any linguistic or colloquial associations that could be used to create a catchy name?
Which geographical location, if any, will the currency be associated with?
What symbolism or imagery could be used to add an interesting element to the currency name?
Can I use the random currency names that this tool creates?
Yes you can. The Story Shack claims no copyright on any of these names, but it is of course possible that some of the values this name generator provides are already owned by anyone else, so please make sure to always do your due diligence.
How many ideas can I generate with this Currency Name Generator?
The Currency Name Generator can generate thousands of ideas for your project, so feel free to keep clicking and at the end use the handy copy feature to export your currency names to a text editor of your choice. Enjoy!
What are good currency names?
There's thousands of random currency names in this generator. Here are some samples to start:
Examples of currency names

| | |
| --- | --- |
| Idea #1 | Gnomish Leu |
| Idea #2 | Federal Kwanza |
| Idea #3 | Union Qirsh |
| Idea #4 | Trade Federation Real |
| Idea #5 | Mountain Apsar |
| Idea #6 | Ocean Litas |
| Idea #7 | World League's Tremissis |
| Idea #8 | Obsidian Mon |
| Idea #9 | New Krone |
| Idea #10 | Blood Lempira |
More on currency names across the web
Can't get enough of generating currency names? Then continue exploring: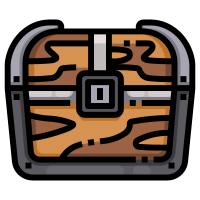 Saved ideas & more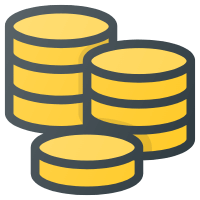 You earned a coin! Spend it to unlock extra features.