Indonesian Name Generator
Use this Indonesian Name Generator to find countless random Indonesian names for your next gaming adventure, story or any other kind of project. Enjoy!
Discover more random names
Show more
Show less
What is the importance of names in Indonesian culture?
Indonesian names play a significant role in Indonesian culture. They often reflect the person's personality and identity. Indonesians take great pride in their names and often use them as the only name they use publicly. Families usually give their children Indonesian names when they are born, rather than Western ones. Many Indonesian surnames are based on the given name of the child's parents or some other characteristic of the family. In addition to being used for personal identification, Indonesian names are also used in formal situations, such as when addressing someone by their given name or when writing a letter.
A history of Indonesian culture
Indonesian culture has existed for thousands of years and is extremely diverse. Over 300 ethnic groups inhabit the country, each with its own distinct way of life, customs, and traditions. As a result, the many cultural intersections in the region have had a significant impact on Indonesian culture, which is extremely diverse. Despite the fact that the earliest evidence of human life only dates back approximately 125,000 years, Indonesia is thought to have been inhabited for the first time around 2 million years ago. From various parts of Asia, including China, India, Burma, and Malaysia, it is thought that these early people arrived in large numbers. Throughout the Indonesian archipelago, these early settlers brought their own distinct culture and traditions with them. Over time, various ethnicities and religions began to mix, resulting in the present-day Indonesian culture. Both the country's more recent colonial past and the ancient and enduring beliefs of its indigenous cultures have shaped Indonesian culture. The Portuguese, then the Dutch, began to take control of Indonesian land in the 16th century. As a result, a lot of the existing Indonesian traditions were influenced by European motives, values, and culture. Because the Indonesian archipelago is made up of thousands of islands, there are many different regional variations and ways in which culture and traditions have been adapted. The local dialects of the local language, traditional housing styles and building materials, architectural patterns and styles, culinary preferences and customs, and religious practices all differ from island to island in terms of culture. The ancient epics of the Ramayana and Mahabharata have been adopted and celebrated in Indonesia over time, demonstrating the most obvious influence of Indian culture. Although Islam is the most widely practiced religion in Indonesia, Hinduism and Buddhism have also been incorporated into the country's beliefs. In terms of traditional crafts, Indonesian culture is filled to the brim with regionally distinct crafts like batik, which is the art of wax-resist dyeing cloth, and ikat, which is the art of tie-dying. These creations, along with other traditional crafts like wood carving, are still an important part of Indonesian culture and a source of great pride for the country. Modern culture has been embraced more and more in recent decades, with more and more traditional practices, beliefs, and values being replaced by more westernized practices. Despite this, Indonesia continues to be an extremely diverse nation, with its numerous customs and traditions influenced by thousands of years of history and culture. The culture of Indonesia is one of a kind, and it continues to captivate and inspire tourists from all over the world.
Can I use the random Indonesian names that this tool creates?
Yes you can. The Story Shack claims no copyright on any of these names, but it is of course possible that some of the values this name generator provides are already owned by anyone else, so please make sure to always do your due diligence.
How many ideas can I generate with this Indonesian Name Generator?
The Indonesian Name Generator can generate thousands of ideas for your project, so feel free to keep clicking and at the end use the handy copy feature to export your Indonesian names to a text editor of your choice. Enjoy!
What are good Indonesian names?
There's thousands of random Indonesian names in this generator. Here are some samples to start:
Examples of Indonesian names

| | |
| --- | --- |
| Idea #1 | Dhiën |
| Idea #2 | Yesaya |
| Idea #3 | Zaini |
| Idea #4 | Jonleri |
| Idea #5 | Mahardika |
| Idea #6 | Larasati |
| Idea #7 | Rivina |
| Idea #8 | Wita |
| Idea #9 | Juwariyah |
| Idea #10 | Anindita |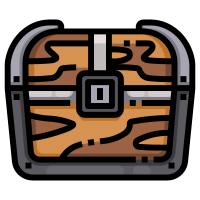 Saved ideas & more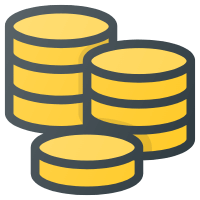 You earned a coin! Spend it to unlock extra features.