River Name Generator
Use this River Name Generator to find countless random river names for your next gaming adventure, story or any other kind of project. Enjoy!
Discover more random place names
Show more
Show less
How do rivers get their names?
There are a few ways that rivers can get their names. Sometimes, a river is named after the body of water it flows into. For example, the Mississippi River gets its name from the Mississippi Sound, which in turn was named for the Native American tribe that lived along its shores. Other times, a river is named for its physical features or for the people who live along its banks. The Colorado River was named for the red silt that gives it a reddish color, and the Rio Grande was named by Spanish explorers who thought it was much wider than it actually is. In other cases, rivers are simply given names by the people who discover them.
A history of rivers
Rivers have had a significant impact on human development and history. They have served as transportation networks for centuries, connecting various regions, cities, and civilizations by making it simple for people to move goods, ideas, and knowledge from one location to another. Numerous rivers served as significant spiritual sites of worship in ancient times. Numerous temples and monuments were constructed along the banks of the Nile by ancient Egyptians who believed that the Nile was the birthplace of life. The ancient Egyptians relied on the Nile for food, transportation, and communication, but it was also a source of legend and mystery. The Ganges River still plays a significant role in India's spiritual life, and the same can be said of it. Rivers also served as economic drivers for many ancient and medieval civilizations. Along their banks, mills and factories were built to make use of their power and to provide food and water for drinking. Merchants traded between distant cities and farmers used them to irrigate their fields. Rivers have been used in a lot of descriptions of places, and many states and countries even get their names from rivers. Over the course of its history, rivers have played a significant role in the development of the United States. The nation's transportation networks were established when the nation's first settlers were drawn to the rivers for transportation, communication, and trade. Pittsburgh on the Ohio and the Mississippi, and New Orleans on the Mississippi, were two major cities that developed and prospered along the banks of rivers in the 19th century. From ancient China to modern India, many civilizations have relied heavily on rivers for energy. Dams were built in some cultures to generate hydroelectric power, while others turned turbines or ground grain with the water. Because they use very little energy and save money and resources, these activities are still used today. Rivers have had a significant impact on our history and will always be essential to human existence. They are a spiritual symbol, a transportation network, a food source, and a source of energy. As the world's population grows and resources become scarcer as a result of climate change, their significance will only grow. Rivers will continue to play an important role in our lives for as long as humans live on this planet.
5 questions to help you come up with river names
What type of geographical features are situated nearby?
Does the river take a meandering or straight course?
What type of creatures inhabit the area?
Are there any historical, mythological or cultural references associated with the river?
What kind of plants and animals can be found near the river?
Can I use the random river names that this tool creates?
Yes you can. The Story Shack claims no copyright on any of these names, but it is of course possible that some of the values this name generator provides are already owned by anyone else, so please make sure to always do your due diligence.
How many ideas can I generate with this River Name Generator?
The River Name Generator can generate thousands of ideas for your project, so feel free to keep clicking and at the end use the handy copy feature to export your river names to a text editor of your choice. Enjoy!
What are good river names?
There's thousands of random river names in this generator. Here are some samples to start:
Examples of river names

| | |
| --- | --- |
| Idea #1 | Ventmar Rill |
| Idea #2 | Malarrior Rill |
| Idea #3 | Carigmond Run |
| Idea #4 | Bloomscord Brook |
| Idea #5 | Ventmar Rill |
| Idea #6 | Thessapool Stream |
| Idea #7 | Farngue Stream |
| Idea #8 | Ellingware Canal |
| Idea #9 | Davelgue Channel |
| Idea #10 | Ingerrath Beck |
More on river names across the web
Can't get enough of generating river names? Then continue exploring: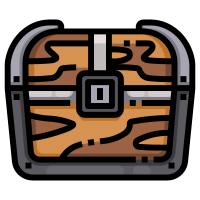 Saved ideas & more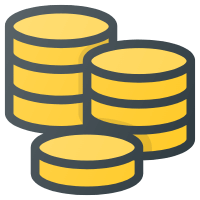 You earned a coin! Spend it to unlock extra features.