Amusement Park Name Generator
Use this Amusement Park Name Generator to find countless random amusement parks for your next gaming adventure, story or any other kind of project. Enjoy!
Discover more random place names
Show more
Show less
When were the first amusement parks built?
One of the earliest examples of an amusement park in the United States is Coney Island, New York which began operating in the 1860s. Coney Island featured a number of mechanical rides including an early version of a roller coaster called The Switchback Railway. Other popular 19th century amusement parks include Luna Park, also built in Coney Island, and Atlantic City's Steel Pier.
A history of amusement parkss
Amusement Facilities: History: An amusement park is a place with rides, attractions, and other ways to have fun. In the 19th century, amusement parks were established as a means of providing the general public with entertainment and a distraction. However, their colorful and lengthy history goes much further back than this. When fairs were held all over Europe in the 1600s, these first examples of facilities providing people with entertainment can be found. These fairs were held outdoors, allowing attendees to gather to enjoy the entertainment. A variety of street performances, including animal acts, variety acts, and acrobats, as well as rides and games, were offered at fairs. Pleasure Garden, the first amusement park, opened in London, England, at the beginning of the 1700s. In addition to rides, games, and attractions, the park, which was an extension of the Vauxhall Gardens, hosted festivals, concerts, and fireworks displays. La Return Trip to Scotland, one of the first roller coaster rides, opened in 1784 at the Pleasure Garden. In the early 1800s, the first amusement parks opened in the United States. Coney Island, the first, opened in New York in 1884 and was a huge hit. Parks like Steel Pier in Atlantic City, which opened in 1898, and Riverview in Chicago, which opened in 1904, followed suit. Amusement parks started to pop up all over the United States from the beginning to the middle of the 1900s. Water parks and rides like roller coasters and ferris wheels were added to numerous large parks, including Cedar Point in Ohio. Parks became an important part of many families' summer vacations thanks to these new rides and attractions, which gained widespread popularity. Throughout the 20th and 21st centuries, many amusement parks added themed areas and roller coasters based on movies. Amusement parks are becoming increasingly popular, with many attracting millions of visitors annually. Amusement parks have come a long way since the early European fairs to the global mega-parks of today. They are enjoyable for people of all ages and offer a much-needed break from the hustle and bustle of everyday life.
Can I use the random amusement parks that this tool creates?
Yes you can. The Story Shack claims no copyright on any of these names, but it is of course possible that some of the values this name generator provides are already owned by anyone else, so please make sure to always do your due diligence.
How many ideas can I generate with this Amusement Park Name Generator?
The Amusement Park Name Generator can generate thousands of ideas for your project, so feel free to keep clicking and at the end use the handy copy feature to export your amusement parks to a text editor of your choice. Enjoy!
What are good amusement parks?
There's thousands of random amusement parks in this generator. Here are some samples to start:
Examples of amusement parks

| | |
| --- | --- |
| Idea #1 | Terrarealm |
| Idea #2 | Phantomland |
| Idea #3 | Rainbow Land |
| Idea #4 | Quest World |
| Idea #5 | Childpark |
| Idea #6 | Family Land |
| Idea #7 | Splashventures |
| Idea #8 | Emberrealm |
| Idea #9 | Ghost Dome |
| Idea #10 | Solar Experience |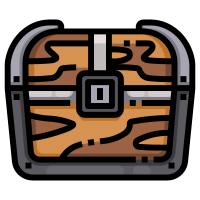 Saved ideas & more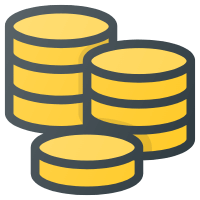 You earned a coin! Spend it to unlock extra features.