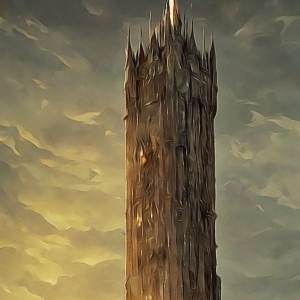 Tower Name Generator
Use this Tower Name Generator to find countless random tower names for your next gaming adventure, story or any other kind of project. Enjoy!
Discover more random name generators
Show more
Show less
Why did humans build towers in the old days?
The answer to this question can be found by looking back at the history of tower construction. For centuries, humans have been drawn to building towers as a way to gain a vantage point and see beyond their everyday surroundings. In many cases, towers were also built as a way to protect against invaders. Today, we still build towers for similar reasons, but they also serve as symbols of our power and achievements.
5 questions to help you come up with tower names
What characteristics of the tower might inspire its name?
What are the materials used to build the tower?
Is the tower part of a larger structural installation?
What is the history or geographic location of the tower?
What kind of events or activities take place at the tower?
Can I use the random tower names that this tool creates?
Yes you can. The Story Shack claims no copyright on any of these names, but it is of course possible that some of the values this name generator provides are already owned by anyone else, so please make sure to always do your due diligence.
How many ideas can I generate with this Tower Name Generator?
The Tower Name Generator can generate thousands of ideas for your project, so feel free to keep clicking and at the end use the handy copy feature to export your tower names to a text editor of your choice. Enjoy!
What are good tower names?
There's thousands of random tower names in this generator. Here are some samples to start:
Examples of tower names

| | |
| --- | --- |
| Idea #1 | Desolate Thicket Spire |
| Idea #2 | Tenacity Mast |
| Idea #3 | Blood Brook Pillar |
| Idea #4 | Immortal Garden Pillar |
| Idea #5 | Phoenix Obelisk |
| Idea #6 | Relic Swamp Spire |
| Idea #7 | Windy Pasture Obelisk |
| Idea #8 | Fiend Cave Obelisk |
| Idea #9 | Star Pillar |
| Idea #10 | Tenacity Mast |
More on tower names across the web
Can't get enough of generating tower names? Then continue exploring: