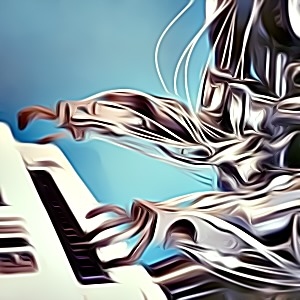 Animatronic Name Generator
Use this Animatronic Name Generator to find countless random animatronic names for your next gaming adventure, story or any other kind of project. Enjoy!
Discover more random fantasy names
Show more
Show less
What is the history behind animatronics?
Animatronics are robotic or electromechanical devices that are used to simulate living organisms. They are often used in movies, theme parks, and stage shows. Animatronics can be very simple, such as a puppet that is controlled by strings, or they can be very complex, such as a robot that is controlled by computers.
The history of animatronics dates back to the early 1800s, when puppets were first used in theater productions. In the early 1900s, Walt Disney Studios developed some of the first animatronic animals for use in their films.
Can I use the random animatronic names that this tool creates?
Yes you can. The Story Shack claims no copyright on any of these names, but it is of course possible that some of the values this name generator provides are already owned by anyone else, so please make sure to always do your due diligence.
How many ideas can I generate with this Animatronic Name Generator?
The Animatronic Name Generator can generate thousands of ideas for your project, so feel free to keep clicking and at the end use the handy copy feature to export your animatronic names to a text editor of your choice. Enjoy!
What are good animatronic names?
There's thousands of random animatronic names in this generator. Here are some samples to start:
Examples of animatronic names

| | |
| --- | --- |
| Idea #1 | Dane the Demon |
| Idea #2 | Dozer the Dingo |
| Idea #3 | Outlaw Owl |
| Idea #4 | Nibbles the Gnoll |
| Idea #5 | Havock the Hunter |
| Idea #6 | Omega the Ostrich |
| Idea #7 | Artic Ant |
| Idea #8 | Beacon the Bat |
| Idea #9 | Arrow the Anaconda |
| Idea #10 | Thor the Toad |
Psst! You can view saved ideas (also offline) in your storage chest!