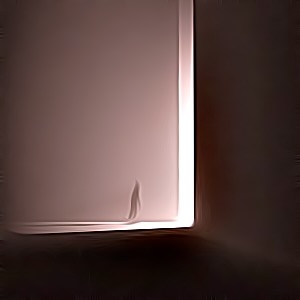 Dimension Name Generator
Use this Dimension Name Generator to find countless random dimension names for your next gaming adventure, story or any other kind of project. Enjoy!
Discover more random name generators
Show more
Show less
What role do dimensions play in fantasy fiction?
In fantasy fiction, dimensions are often used as a way to separate the world of the story from our own. This can create a sense of escapism for the reader, and allows the author to play with ideas that wouldn't be possible in our world. The use of different dimensions can also add an element of suspense or mystery, as characters move between worlds that they don't understand.
A history of dimensions
Scholars and scientists alike have long been fascinated by the idea of dimensions. Humans have historically characterized their physical environment and its objects using a variety of concepts. Since ancient times, people have been interested in defining and categorizing things according to their "shape" and size. Leucippus, a Chinese mathematician and philosopher, was one of the first to propose a dimension-based philosophical idea. He argued that bi-dimensional elements like circles and points make up all shapes. He was of the opinion that any shape could be created by combining points and circles, with three dimensions being the most useful. Plato, Aristotle, and Euclid would later take this idea and build on it. During the 17th century, the scientific community began to accept the idea of dimensions more. René Descartes, a French mathematician, wrote about the dimensionality and geometry of a variety of shapes in 1644. The modern methods for measuring physical space were based on this, which became known as Cartesian geometry. Isaac Newton and Gottfried Leibniz's efforts to create calculus followed Descartes's. They demonstrated how to measure distances, angles, and other geometric quantities in three-dimensional space through their research. Carl Friedrich Gauss, a German mathematician, published his masterpiece, "Disquisitiones Arithmeticae," in 1822. This work laid the groundwork for contemporary geometry and contributed significantly to our comprehension of the idea of dimensions. Gauss introduced algebraic notation and the concept of three dimensions, combining concepts from Greek and Roman mathematics. He separated dimensions into mathematical and spatial categories, the latter of which include volume and surface area. In 1889, the English mathematician Arthur Cayley coined the term "higher dimensions." He demonstrated the use of points and line segments to create four-, five-, and six-dimensional shapes. Additionally, he formalized methods for describing and classifying shapes and elaborated on concepts concerning algebraic equations. His work, which is known as "Cayley's Structure of Space," laid the groundwork for matrices and tensor calculus today. The concept of dimensions gained widespread acceptance as a result of the work of Gauss and Cayley. The two mathematicians demonstrated that shapes can be mathematically represented and that higher-dimensional shapes can be constructed from lower-dimensional ones. This information shaped the growth of mathematical physics, which in turn led to developments in quantum mechanics, relativity, and other fields. The idea of dimensions continues to have an impact on contemporary science. Dimensions have been used by humans to describe objects' physical properties, study space, and attempt to comprehend the universe. It is essential to have knowledge of dimensions and how to work with them in order to advance mathematics, physics, or engineering. Because of this, the idea of dimensions has remained significant throughout history in numerous ways.
5 questions to help you come up with dimension names
What data elements would be helpful to track?
What sub-categories or metrics do I need to be able to measure?
What metrics will be most useful to stakeholders?
What reporting categories are needed to examine performance?
What inferences or insights would be beneficial to explore?
Can I use the random dimension names that this tool creates?
Yes you can. The Story Shack claims no copyright on any of these names, but it is of course possible that some of the values this name generator provides are already owned by anyone else, so please make sure to always do your due diligence.
How many ideas can I generate with this Dimension Name Generator?
The Dimension Name Generator can generate thousands of ideas for your project, so feel free to keep clicking and at the end use the handy copy feature to export your dimension names to a text editor of your choice. Enjoy!
What are good dimension names?
There's thousands of random dimension names in this generator. Here are some samples to start:
Examples of dimension names

| | |
| --- | --- |
| Idea #1 | Lyinnoqoth |
| Idea #2 | Laalloephas |
| Idea #3 | Poonyl |
| Idea #4 | The Skeletal Dimension |
| Idea #5 | Thoepootur |
| Idea #6 | Ryounoth |
| Idea #7 | Ivia |
| Idea #8 | Drihamix |
| Idea #9 | Dyupalyn |
| Idea #10 | Oudag |
More on dimension names across the web
Can't get enough of generating dimension names? Then continue exploring: