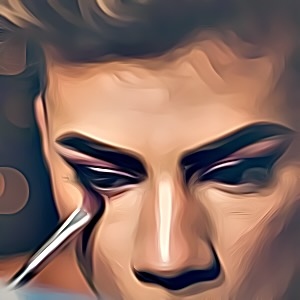 Drag Queen Name Generator
Use this Drag Queen Name Generator to find countless random drag queen names for your next gaming adventure, story or any other kind of project. Enjoy!
Discover more random names
Show more
Show less
Where does the concept of a drag queen come from?
The term drag queen is believed to have originated in the early 1900s in America. It was first used in reference to female impersonators on the vaudeville stage. The word "drag" was used to describe the performers' clothing, which was often lavish and designed to exaggerate their features.
Today, drag queens are most commonly associated with the LGBT community. They are often performers who dress in flamboyant or outrageous outfits and use excessive makeup to exaggerate their features. Drag queens often lip-sync or sing live while performing. Some well-known drag queens include RuPaul, Lady Bunny, and Divine.
What motivates someone to become a drag queen?
Most people who become drag queens are motivated by a desire to perform and entertain. For many, drag is a way to express themselves creatively and to explore their femininity. Some drag queens are also motivated by a political agenda, using their platform to promote LGBT rights and visibility.
Can I use the random drag queen names that this tool creates?
Yes you can. The Story Shack claims no copyright on any of these names, but it is of course possible that some of the values this name generator provides are already owned by anyone else, so please make sure to always do your due diligence.
How many ideas can I generate with this Drag Queen Name Generator?
The Drag Queen Name Generator can generate thousands of ideas for your project, so feel free to keep clicking and at the end use the handy copy feature to export your drag queen names to a text editor of your choice. Enjoy!
What are good drag queen names?
There's thousands of random drag queen names in this generator. Here are some samples to start:
Examples of drag queen names

| | |
| --- | --- |
| Idea #1 | Winnie Mahogany |
| Idea #2 | Doris Vivienne |
| Idea #3 | Monique Sofia |
| Idea #4 | Thorgy Gunn |
| Idea #5 | Carmen Michelle |
| Idea #6 | Ginger Vixen |
| Idea #7 | Mariah Cain |
| Idea #8 | Deborah Montez |
| Idea #9 | Trampolina Cracker |
| Idea #10 | Shuga Corey |
More on drag queen names across the web
Can't get enough of generating drag queen names? Then continue exploring:
Psst! You can view saved ideas (also offline) in your storage chest!