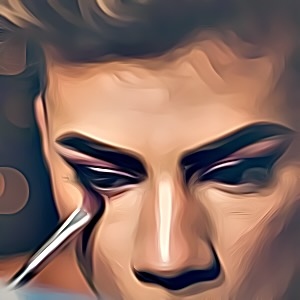 Drag Queen Name Generator
Use this Drag Queen Name Generator to find countless random drag queen names for your next gaming adventure, story or any other kind of project. Enjoy!
Discover more random name generators
Show more
Show less
Where does the concept of a drag queen come from?
The term drag queen is believed to have originated in the early 1900s in America. It was first used in reference to female impersonators on the vaudeville stage. The word "drag" was used to describe the performers' clothing, which was often lavish and designed to exaggerate their features.
Today, drag queens are most commonly associated with the LGBT community. They are often performers who dress in flamboyant or outrageous outfits and use excessive makeup to exaggerate their features. Drag queens often lip-sync or sing live while performing. Some well-known drag queens include RuPaul, Lady Bunny, and Divine.
What motivates someone to become a drag queen?
Most people who become drag queens are motivated by a desire to perform and entertain. For many, drag is a way to express themselves creatively and to explore their femininity. Some drag queens are also motivated by a political agenda, using their platform to promote LGBT rights and visibility.
A history of drag queens
Drag queens have had a fascinating and lengthy history that dates back centuries and spans continents. This one-of-a-kind, entertaining tradition has been celebrated in a variety of ways, including religious theater, political satire, dance, performances in nightclubs, and competitions. The practice of drag queens dates back to ancient civilizations, when performers were documented as early as 1000 BCE donning female makeup and attire. This was done to represent gods and goddesses and act as bridges between the spiritual and material worlds. Drag was used as a form of political satire and political protest in ancient Rome. Female impersonators were used in theatrical performances during the Chinese Tang Dynasty (618-907 CE). During the Elizabethan era and the late Renaissance, the rise of theater in Europe led to a greater acceptance of drag. It was common for actors of both sexes to perform in drag, and even Shakespearean plays show male actors in skirts and female actors in kilts. The modern era of drag queens begins in the 1700s, when men dressed as women performed for entertainment in Paris, London, Berlin, and Amsterdam's theaters. Legendary drag performers like Vesta Tilley and Beau Rodman became famous for their clever parody and immigration on stage. The famous drag ball culture began to take root in the United States in the 1920s, which marked the beginning of the heyday of drag. Glamour, performance, and gender fluidity were all celebrated at these balls without fear of ridicule. Gay men, lesbians, people who identify as straight, and people of all races and socioeconomic classes were among the participants. In the United States, the counterculture movement of the 1960s would bring drag back into the public eye. Stonewall Inn, a well-known LGBT bar and club, became a hub for drag performances and queer expression. RuPaul Charles, a drag celebrity who became famous in the 1980s, helped mainstreamize the art form. During this time, "drag pageants," in which drag queens competed against one another in a competition of glamour, costume, and lip-sync routine, also gained popularity. Since then, drag pageants have established themselves as an essential part of drag culture and are held both nationally and internationally in nations like the United Kingdom, Canada, and Mexico. Drag queens are now more well-known and celebrated than ever before, and a wide range of venues, including bars, clubs, theaters, and underground venues, host drag shows. Drag has truly become ingrained in culture, expressing itself in music, film, and television. Drag queens have persevered and demonstrate the power of human expression, creativity, and resilience in the face of centuries of prejudice and marginalization.
5 questions to help you come up with drag queen names
What are your favorite colors or color combinations?
What magical creature or mystical being do you most identify with?
What adjectives best describe your personality?
Who or what is your ultimate style icon?
What profession or line of work do you most admire?
Can I use the random drag queen names that this tool creates?
Yes you can. The Story Shack claims no copyright on any of these names, but it is of course possible that some of the values this name generator provides are already owned by anyone else, so please make sure to always do your due diligence.
How many ideas can I generate with this Drag Queen Name Generator?
The Drag Queen Name Generator can generate thousands of ideas for your project, so feel free to keep clicking and at the end use the handy copy feature to export your drag queen names to a text editor of your choice. Enjoy!
What are good drag queen names?
There's thousands of random drag queen names in this generator. Here are some samples to start:
Examples of drag queen names

| | |
| --- | --- |
| Idea #1 | Monique Winter |
| Idea #2 | Kimora Imfurst |
| Idea #3 | Acid Wild |
| Idea #4 | Conchita McMichaels |
| Idea #5 | Doris Marchan |
| Idea #6 | Brooke Hole |
| Idea #7 | Shannel Shangay |
| Idea #8 | Shea Divine |
| Idea #9 | Frau Vine |
| Idea #10 | Gia Laquifa |
More on drag queen names across the web
Can't get enough of generating drag queen names? Then continue exploring: