Random Sentence Generator
Use this Random Sentence Generator to find countless random sentences for your next gaming adventure, story or any other kind of project. Enjoy!
Discover more random writing ideas
Show more
Show less
Sentences are the basic unit of language
Sentences are the basic unit of language. They consist of one or more words and are put together to create a complete thought. A sentence can have a single word, such as "I am," or it can contain multiple words, such as "The cat sat on the mat." Sentences can be short or long, simple or complex, and they can be used in any situation.
The subject: The person or thing doing the action
Most of the time, when we think about someone or something doing an action, we imagine a human being or an object carrying out the task. However, in some cases it can be helpful to consider the action being done by something else entirely- such as a machine. In this article, we'll explore some different examples of actions involving machines and how they can be used to illustrate concepts such as agency and intentionality.
The verb: The action or occurrence
Verb conjugation is a key part of any language, and it's also something that can be difficult for beginners to learn. That's because there are a lot of rules to remember, and often these rules change depending on the tense you're using. But don't worry! We're here to help. In this article, we'll provide a comprehensive guide to verb conjugation, covering all the different tenses you're likely to encounter. So whether you're looking to improve your French skills or just want to be able to understand what people are saying, this guide is perfect for you.
Objects: Things acted on by the subject
Objects are the things acted on by the subject. They can be physical or nonphysical, and can be inanimate or animate. Objects can be found all around us, whether we are aware of them or not. They can be something small, like a rock, or something large, like a tree. There are many different types of objects, and each has its own properties and features.
Modifiers: Words that describe other words in the sentence
We use modifiers all the time to describe other words in a sentence. In this article, we'll be exploring some of the most common modifiers and what they mean. We'll start with the most basic modifier - an adjective. An adjective modifies a noun, meaning it tells us something about the noun. For example, in the sentence "The big dog barks," "big" is the adjective describing "dog." Adjectives can also modify other adjectives, like "beautiful" modifying "girl."
Another common modifier is a verb. A verb tells us how someone or something behaves. In the sentence "The baby babbles," "babble" is the verb describing how the baby behaves. Verbs can also be used as adjectives, like in "The swimming pool bubbles.
Connectors: Words that link sentences together
Connectors are words that link sentences together. They can be verbs, adjectives, nouns, or any other word that can act as a connector. They are important because they help to make the reader understand what is happening in the text. A good connector will make readers feel like they are part of the story.
Phrases: Groups of words that don't have a subject and verb
Phrases are groups of words that don't have a subject and verb. They can be used to show possession, show actions being done, or to make comparisons. Some examples of phrases are "the cat is on the mat," "I am taller than you," and "he is the best basketball player in the school.
Clauses: Groups of words with a subject and verb
Clauses are groups of words with a subject and verb. They are made up of one or more clauses, and can be used to convey a thought or idea. There are many different types of clauses, and they can be used in a variety of ways. Some common clauses include main clauses, subordinate clauses, introductory clauses, conclusive clauses, and relative clauses.
Conjunctions: Words that join clauses together
There are many conjunctions that join clauses together in English. Some of the most common include and, but, and however. Other conjunctions include because, for, nor, yet, and so. Each of these conjunctions has a specific function in relation to the other clauses in a sentence.
Compound Sentences: Two or more simple sentences joined together with a connector
Compound sentences are two or more simple sentences that are joined together with a connector. Connectors can be words like and, but, or, nor, for, so that the sentence has apurpose. They make the sentence more complex and interesting to read.
Complex Sentences: One or more clauses
Regularly, we face complex sentences in our day-to-day lives. For example, when we ask someone to do something, we may have a subject (I need you to pick up the trash), a verb (you should pick it up), and an object (the trash).
5 questions to help you come up with sentences
What is the subject of the sentence?
What type of sentence do you want to create?
What is the intended tone?
Who is the intended audience?
What message are you trying to convey?
Can I use the random sentences that this tool creates?
Yes you can. The Story Shack claims no copyright on any of these names, but it is of course possible that some of the values this name generator provides are already owned by anyone else, so please make sure to always do your due diligence.
How many ideas can I generate with this Random Sentence Generator?
The Random Sentence Generator can generate thousands of ideas for your project, so feel free to keep clicking and at the end use the handy copy feature to export your sentences to a text editor of your choice. Enjoy!
What are good sentences?
There's thousands of random sentences in this generator. Here are some samples to start:
Examples of sentences

| | |
| --- | --- |
| Idea #1 | She wanted a pet platypus but ended up getting a duck and a ferret instead. |
| Idea #2 | When money was tight, he'd get his lunch money from the local wishing well. |
| Idea #3 | He had unknowingly taken up sleepwalking as a nighttime hobby. |
| Idea #4 | He used to get confused between soldiers and shoulders, but as a military man, he now soldiers responsibility. |
| Idea #5 | They called out her name time and again, but were met with nothing but silence. |
| Idea #6 | Nancy was proud that she ran a tight shipwreck. |
| Idea #7 | The virus had powers none of us knew existed. |
| Idea #8 | Today is the day I'll finally know what brick tastes like. |
| Idea #9 | Everyone says they love nature until they realize how dangerous she can be. |
| Idea #10 | Even with the snow falling outside, she felt it appropriate to wear her bikini. |
More on sentences across the web
Can't get enough of generating sentences? Then continue exploring: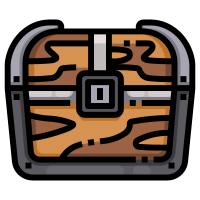 Saved ideas & more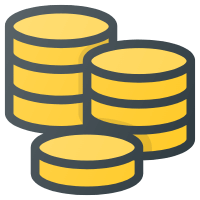 You earned a coin! Spend it to unlock extra features.