Generador de párrafos al azar
Utiliza este Generador de párrafos al azar para encontrar innumerables párrafos al azar para tu próxima aventura de juego, historia o cualquier otro tipo de proyecto. ¡Que lo disfrutes!
Descubre más cosas aleatorias ideas para escribir
Mostrar más
Mostrar menos
¿Por qué usamos párrafos?
Un párrafo es una unidad autónoma de un discurso escrito que trata de un punto o idea en particular. Un párrafo consta de una o más oraciones. Aunque no es requerido por la sintaxis de ningún lenguaje, los párrafos suelen ser una parte esperada de la escritura formal, utilizada para organizar la prosa más larga.
El propósito de un párrafo es expresar la idea de control de un orador o escritor y apoyarlo con detalles. La mayoría de los párrafos de un ensayo tienen una estructura de tres partes: introducción, cuerpo y conclusión.
La introducción (primera oración) establece el escenario para lo que sigue y establece el punto principal. El cuerpo (oraciones 2-4) desarrolla ese punto con detalles de apoyo y explicación. La conclusión (última oración) reafirma el punto principal o resume lo que se ha dicho.
¿Puedo utilizar el párrafos aleatorio que crea esta herramienta?
Sí que puedes. The Story Shack no reclama derechos de autor sobre ninguno de estos nombres, pero, por supuesto, es posible que algunos de los valores que proporciona este generador de nombres ya sean propiedad de otra persona, así que asegúrate de hacer siempre la debida diligencia.
¿Cuántas ideas puedo generar con este Generador de párrafos al azar?
El Generador de párrafos al azar puede generar miles de ideas para tu proyecto, así que no dudes en seguir haciendo clic y, al final, utiliza la práctica función de copia para exportar tu párrafos a un editor de texto de tu elección. ¡Que lo disfrutes!
¿Qué son los buenos párrafos?
Hay miles de párrafos aleatorios en este generador. Aquí tienes algunos ejemplos para empezar:
Ejemplos de párrafos

| | |
| --- | --- |
| Idea #1 | I pulled the curtain over just enough to look through the window with one eye. A young man paced around my old car that had a FOR SALE sign plastered to the window. I slipped on my tennis shoes, opened my front door, and walked the short distance down my driveway. | © Rachelle Ransom |
| Idea #2 | Despite this being summer, the walnut trees dotting the old farmhouse property were dead. Skeletal branches reached up and drooped down in nature's mournful display that this was poison land where nothing worthwhile could grow. | © Lee DeAmali |
| Idea #3 | "Damnit, Marge. You've burned dinner for the last time." | © Carey Kight |
| Idea #4 | C-1192 chose to do the things he did, he gets no sympathy from us, they say. | © Alanna Shaffer |
| Idea #5 | Part of Larry's 200 hours of community service was to help relocate the Henry County Museum. On his third trip he helped himself by relocating a fossilized egg from the dinosaur exhibit. | © Carl 'Papa' Palmer |
| Idea #6 | Rain was pouring down by the bucket loads. The shops had closed for the day, as no one in their right mind was still out on the street. All lights were out, except for the one belonging to the little flower boutique. It was a tiny place, cramped in between the massive warehouses that made up the scene, their large shopping windows no more than black, gaping holes in this weather. | © Martin Hooijmans |
| Idea #7 | It was a delightful October afternoon. From the chimneys in the village came the pleasant smell of wood smoke that filled the crisp autumn air. Sunlight poured through the treetops bathing the entire park in a lemony glow. Sweetie the tan and white Bulldog was practicing his dance routine near the stone angel fountain when, without warning, a bird landed upon his broad head. Steadying herself, the bird began to flutter before Sweetie's eyes. He saw that she was lovely, much of her pale brown with a yellow bib and a pinkish beak. | © Jane Wells |
| Idea #8 | It was bout mid-July up there at Mama Vanney's house near Chuckey when I first heard the story of Merritt Bogdrosian. The whole family had come out to celebrate the birthdays of Mama Vanney an cousin Laura's baby, cause they was both born on the same day some 70 years apart. We had some tables an chairs put out on the shade side of the house there in the valley an made it a potluck dinner. Uncle Roscoe brung his big smoker an smoked some ribs offa hog he got up in Johnson City. The women was all on one side out there takin turns holdin the baby an all the men was on the other drinkin beer an whiskey an gettin all loud. All them old fellas had just finished eatin their ribs an sent me to fetch some warshcloths so they could clean up after an when I brought the warshcloths I heard uncle Mitch tellin the story bout Merritt: | © Erich Earl Forschler |
| Idea #9 | Two men gave the career presentation that day. The first was young and handsome, but his twisted half-smile made him look like he was fighting the urge to fall to his knees and curse his fate. He wore a black hat with a spike like a video game character. But aside from those afflictions, he was the type of man who normally made us students pay attention. | © Anne Winchell |
| Idea #10 | The doors of the bus swung open with a nasty creak. Harry was used to it. He endured the sound six days a week, eight hours a day for what seemed like an eternity to him. His eyes darted constantly to the little calendar in the corner of the window, dimly illuminated by the street lights outside. It showed a picture of the image many people his age held in their heads: a luxury cottage on a Spanish beach. The difference between Harry and most of these people was that he had actually managed to obtain one, in fact, the very one he was now admiring. "Five more days.", he thought to himself. Yes, five more and he would be a free man, liberated from bus number 6V. People asked him if he would miss it, but he always shrugged and shook his head. With the promise of a retirement in the Spanish sun he doubted he would miss anything about this city. His wife would come with him, his kids were long gone, scattered in all directions of the wind. And friends, well, he could always make new ones, right? No more grime, no more crime, no more sirens twenty-four hours a day. It was a change Harry had cherished for countless years. In his eyes, all decency had left this city long ago. Time he went chasing after it. | © Martin Hooijmans |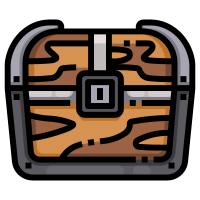 Ideas guardadas y más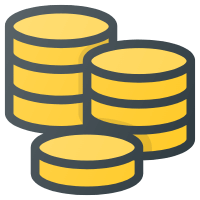 ¡Has ganado una moneda! Gástala para desbloquear funciones adicionales.