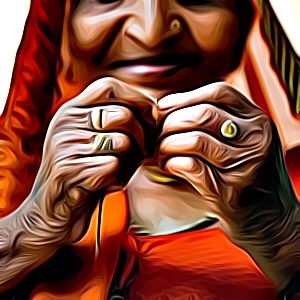 Hindi Name Generator
Use this Hindi Name Generator to find countless random Hindi names for your next gaming adventure, story or any other kind of project. Enjoy!
Discover more random name generators
Show more
Show less
What is the importance of names in Hindi culture?
Hindi names are important in Hindi culture because they depict the individual's personality. The name chosen reflects the child's character, and it is often passed down from one generation to another. In some cases, a person may change their name to fit more with the Hindu religion, but usually Indian surnames follow a certain pattern. For example, a person with the last name Gupta might take on the surname Singh if they marry into a family of Sikhs.
A history of Hindi culture
Indian society is strongly influenced by Hindi culture, which is one of the most prominent aspects of the country's society. The culture of Hindi, India's second most spoken language, is as diverse and rich as its people. It is a mix of Hinduism, other religious traditions, and many different ancient and modern cultures. The oldest ancestor of Hindi is Sanskrit, which derives from the ancient Hindu culture. The language has been shaped by many different cultures over time, including those of the Mughals, Rajputs, Marathas, and Sikhs. Hinduism, Jainism, Sikhism, and Buddhism are just a few of the many religious traditions in India that have influenced contemporary Hindi culture. Indian cinema has had a significant impact on Hindi culture in terms of cultural history. Bollywood films have introduced contemporary Hindi dialects as well as values, fashion, and music from Indian society. Traditional arts, culture, and beliefs are celebrated, transporting audiences to a different world. However, Hindi culture is not just about movies. Hindi culture is also heavily influenced by music. Bhajans, which are songs dedicated to Hindu gestures, ghazals, which are songs of beauty, love, and longing, qawwali, and classical music are all well-known forms of Hindi music. Many songs in Indian music are influenced by Hindu deities or tales from ancient texts. Indian music is deeply rooted in the country's spiritual and artistic traditions. Hindi culture is also heavily influenced by modern forms of theater, including street theater, folk theater, and classical theater. Traditional music, performances, and stories are used to keep the audience's attention in these types of theater. Kathak and Bharatanatyam, two styles of Indian dance, are also rooted in ancient Hindu culture. Dancers perform scenes from the Mahabharata in Kathak, which is thought to have originated from the epic. Bharatanatyam, on the other hand, is thought to have originated from Hindu temple rituals. Another important aspect of Hindi culture is literature. The Vedas, Ramayana, and Mahabharata, all of which were written in Sanskrit, are considered to be the foundation of Indian culture. Poets like Mirza Ghalib and Rabindranath Tagore's works have had a significant impact on contemporary Hindi literature. Indian culture is also heavily influenced by art. The country's culture is full of vivid imagery, including traditional folk art, wall paintings, and sculptures. Indian architecture also has a long and rich history. Temples and palaces built during the Mughal era show how diverse the culture is. In today's world, it's hard to ignore the cultural influences of various religions and regions in India. Hindi culture continues to be a vivid reflection of India's complex history and vibrant culture, despite its diversity. Hindi culture has something for everyone, from ancient texts and spiritual practices to modern films and theater.
5 questions to help you come up with Hindi names
What geographic region should the Hindi name be associated with?
What is the meaning of the Hindi name?
What is the gender of the person associated with the Hindi name?
Are there any special characteristics associated with the Hindi name?
Which language do you prefer to derive the Hindi name from?
Can I use the random Hindi names that this tool creates?
Yes you can. The Story Shack claims no copyright on any of these names, but it is of course possible that some of the values this name generator provides are already owned by anyone else, so please make sure to always do your due diligence.
How many ideas can I generate with this Hindi Name Generator?
The Hindi Name Generator can generate thousands of ideas for your project, so feel free to keep clicking and at the end use the handy copy feature to export your Hindi names to a text editor of your choice. Enjoy!
What are good Hindi names?
There's thousands of random Hindi names in this generator. Here are some samples to start:
Examples of Hindi names

| | |
| --- | --- |
| Idea #1 | Madhava Punja |
| Idea #2 | Sandracottos Devarukhkar |
| Idea #3 | Sandracottos Naidu |
| Idea #4 | Ragunath Gandhi |
| Idea #5 | Mohun Devadhikar |
| Idea #6 | Kanak Bhate |
| Idea #7 | Chhotimai Sardar |
| Idea #8 | Kanwal Sabanis |
| Idea #9 | Shruti Dhibar |
| Idea #10 | Jaya Ayyangar |
More on Hindi names across the web
Can't get enough of generating Hindi names? Then continue exploring: